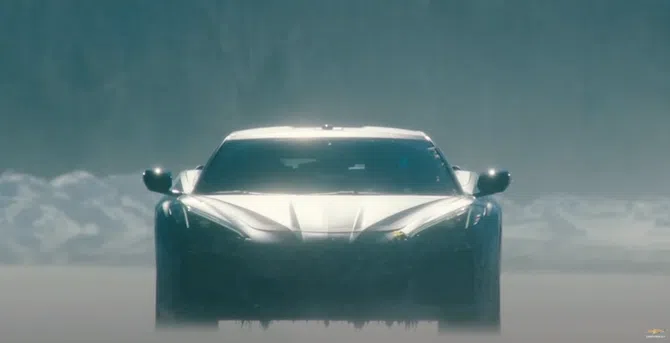 GM President Mark Reuss said that Chevy will sell an "electrified" (AKA hybrid, probably) Corvette next year, and eventually make it all-electric. There's been a lot of anticipation for the iconic sports car's non-gas version since GM said in January 2021 it would commit to exclusively selling EVs by 2035.
Last August, President Biden even joked during a speech, "When they make the first electric Corvette, I get to drive it." Let's see that executive order first, Joe.
The new 'Vette will join the growing list of notorious, engine-revving, sleeveless-shirt-wearing-macho-dude vehicles being electrified. Last July, Dodge said it would release an EV muscle car in 2024. And Ford slapped the Mustang name on its first electric SUV in 2019.
Legacy automakers are betting it all on an electric future. GM said last June it would invest $35 billion through 2025 to boost EV- and autonomous vehicle (AV) tech, including spending $7 billion to build a Michigan battery plant and update other factories in the state for EV production