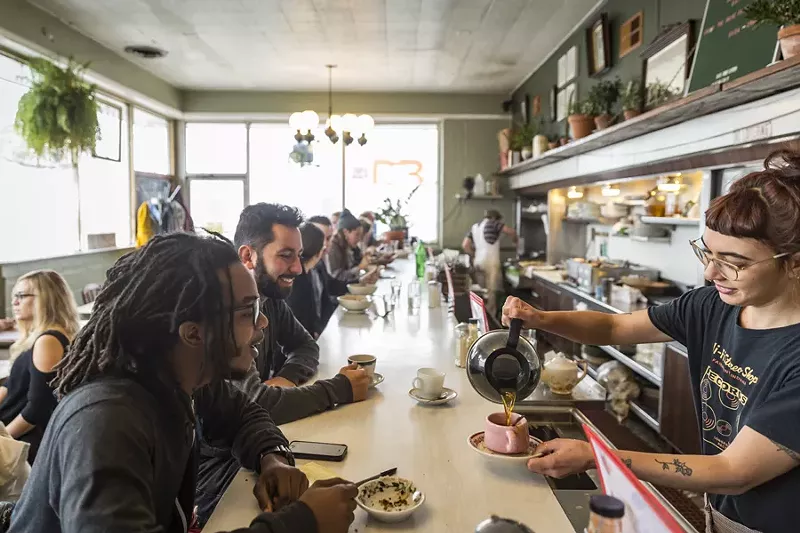 Eastside Detroit diner Rose's Fine Food and Wine was listed for sale back in September. But owner Molly Mitchell has since changed her mind.
The beloved Jefferson Avenue brunch spot is officially off the market.
Mitchell told Crain's Detroit Business she initially decided to sell Rose's due to "the severe mental health toll caused by running a restaurant (or really doing anything) these past 3 years. I needed a change."
That change will come in the form of a new cooking school and apprenticeship program Mitchell plans to add in the spring called Rose's Kitchen Garden School.
The 12-week apprenticeship program will teach Detroit youths between the ages of 16 and 21 things like fermenting, baking, cultural food history, and business classes, Crain's reports.
The diner is also offering classes like cake decorating, and paczki-making.
Rose's Fine Food and Wine is located at 10551 E. Jefferson Ave., Detroit; 313-822-2729; rosesfinefood.com.
Coming soon: Metro Times Daily newsletter. We'll send you a handful of interesting Detroit stories every morning. Subscribe now to not miss a thing.
Follow us: Google News | NewsBreak | Reddit | Instagram | Facebook | Twitter