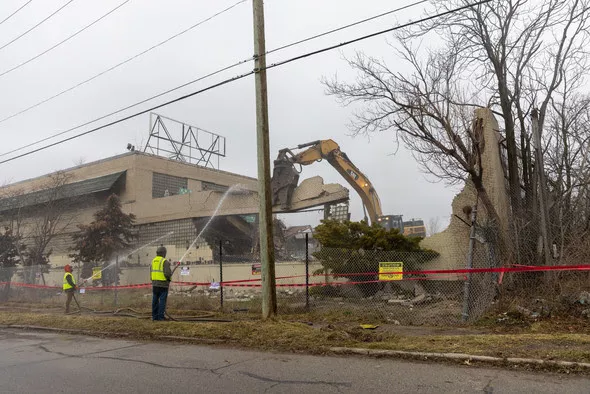 Crews began demolishing a long-vacant Chinese food factory along Detroit's Joe Louis Greenway on the city's west side on Monday.
The $1.6 million, city-funded demolition of the La Choy building at 8100 Schoolcraft Rd. is expected to be completed in a week.
The city plans to raze or redevelop about 100 vacant commercial buildings during Mayor Mike Duggan's third term.
"We made a promise to residents and business owners across the city, to tackle the vacant structures plaguing their neighborhoods," Detroit Demolition Director LaJuan Counts said. "Today, we are continuing to make good on that promise, addressing a major eyesore in the community by removing another crumbling building."
Other notoriously blighted buildings that are slated for demolition in Detroit are AMC Headquarters, Fisher Body Plant No. 21, and the Packard Plant.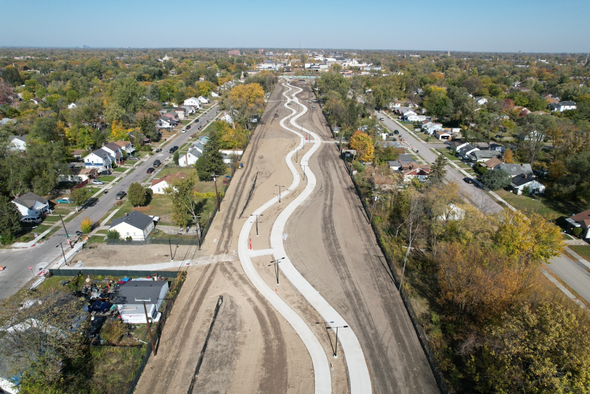 The dilapidated La Choy factory, which was built in 1937, is along the Joe Louis Greenway, a 27.5-mile path that will connect 23 neighborhoods to existing trials like the Dequindre Cut. Once completed, the trail will stretch to other cities, including Hamtramck, Highland Park, and Dearborn.
The La Choy factory has been considered a dangerous building since 2010.
"Many city departments are working together to remove blight and bring real improvements to our communities," Detroit Chief Operating Officer Brad Dick said. "The demolition of this structure is a major step towards the completion of the Joe Louis Greenway, and we are excited to continue this transformational journey not only in this neighborhood, but throughout the rest of the city."
Coming soon: Metro Times Daily newsletter. We'll send you a handful of interesting Detroit stories every morning. Subscribe now to not miss a thing.
Follow us: Google News | NewsBreak | Reddit | Instagram | Facebook | Twitter