International students in Britain
British universities have seen the number of international students rise steadily over the past decade — but in 2021–22, for the first time, they reported a sharp decline in the number of first-year students from the European Union. The decrease coincides with policy changes after Brexit: in 2021, new students from the EU saw their tuition fees increase to match those of other international students.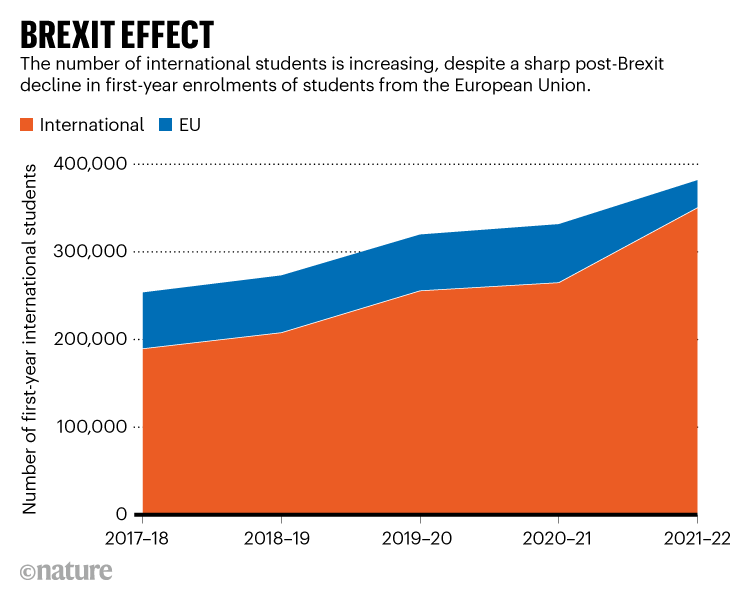 Where infectious-disease outbreaks are reported
An analysis of disease reports by the World Health Organization shows that China documented 262 outbreaks, of which 218 were influenza. Saudi Arabia documented Middle East respiratory syndrome 179 times, and the Democratic Republic of the Congo reported 105 Ebola outbreaks. But the data are not comprehensive: recorded trends reflect the disparate surveillance capacities of various countries, along with the diseases that national health authorities prioritize.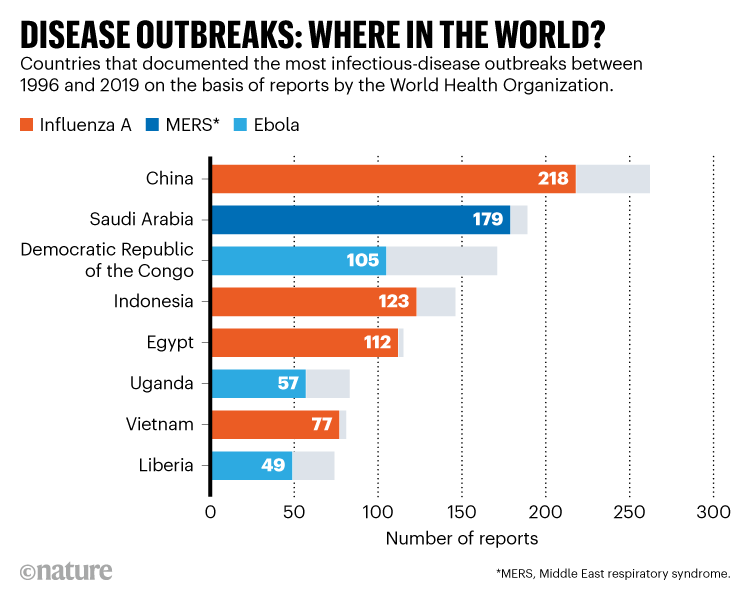 How cancer-fighting T cells work
This graphic offers a primer on CAR-T therapies, which have become game changers for some cancers. T cells in the immune system usually target unfamiliar or infected cells. Chimeric antigen receptor T cells, or CAR-T cells, have been engineered to carry synthetic proteins that help them to target and attack cancer cells. Several therapies are already in use, and more than 500 clinical trials are under way.