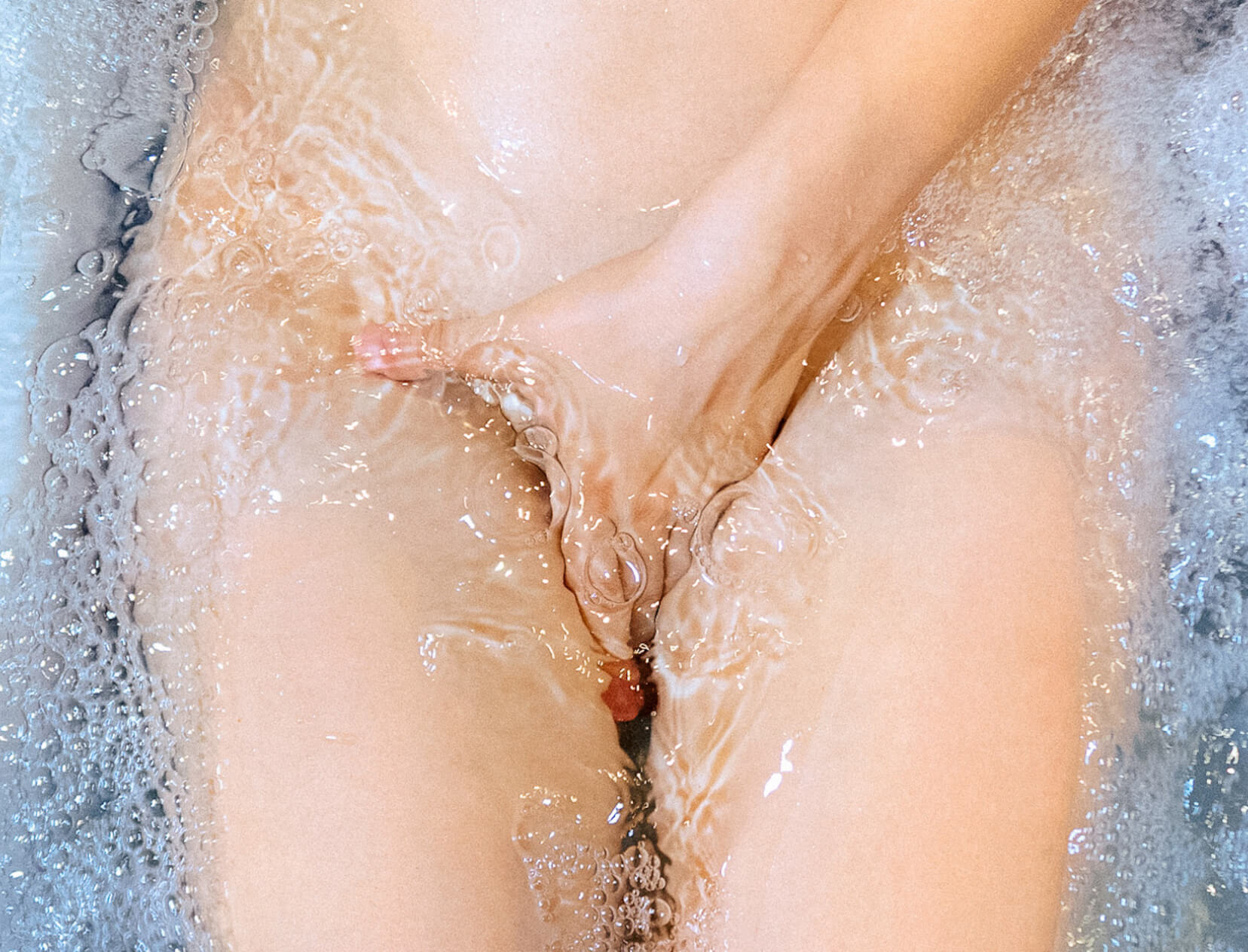 What Makes a Vulva Vibrator?
The clitoris, which is part of the vulva, often gets most of the attention in the vibrator world. (For good reason.) But we love a great vulva vibrator, too. The best ones are designed to stimulate both the clitoris and the entire vulva as a massage would.
The argument for broader vulva vibrators is simple: As holistic sexuality teacher Sheri Winston reminds us, thoroughly stimulating the vulva—starting from the less-sensitive outer parts and working your way in—can deliver more pleasure, heightened arousal, and more-powerful orgasms. And it makes sense, because stimulating the vulva increases blood flow to the area, allowing it to gradually become engorged before you use that same toy to focus on the (highly sensitive) clitoris.
Below, we've collected the best vulva vibrators out there, which happen to all be safe for bath and shower play. And since sex toys pair best with lubes—ideally without parabens, phthalates, or other endocrine disruptors—we included our favorite water-based lubes, too.
The Best Clean Lubes to Pair Them With
For an extra splash, try Personal Fav Whet. Made with aloe, chamomile, ginseng, horny goatweed, and hempseed extracts, Whet is a light, water-based sex serum infused with arousing ingredients that give slip without the stickiness. You need just a few pumps for however you want to play.




Personal Fav

Whet Plant-Based
Sex Serum

goop, $24

SHOP NOW

If you're using a toy with a partner, a few spritzes of Glissant's Sea Salt & Caramel Water-Based Lube can add another layer to your play. It's formulated with hydrating hyaluronic acid, L-arginine, and botanical extracts. Plus, the chic bottle adds a nice touch to your bedside drawer (or wherever you take it).




Glissant

Sea Salt & Caramel Water-Based Lube

goop, $55

SHOP NOW

For added warmth, pair select lubes with the Pulse Warmer—it gently heats your lube and touchlessly delivers a warm dollop for added sensual pleasure. No slippery lube bottles to fumble around with. It's designed to use with Pulse pods, like those containing the H2Oh! personal lubricant and Spoil Me massage oil.




Pulse

Pulse Warmer

goop, $199

SHOP NOW
Related Reading