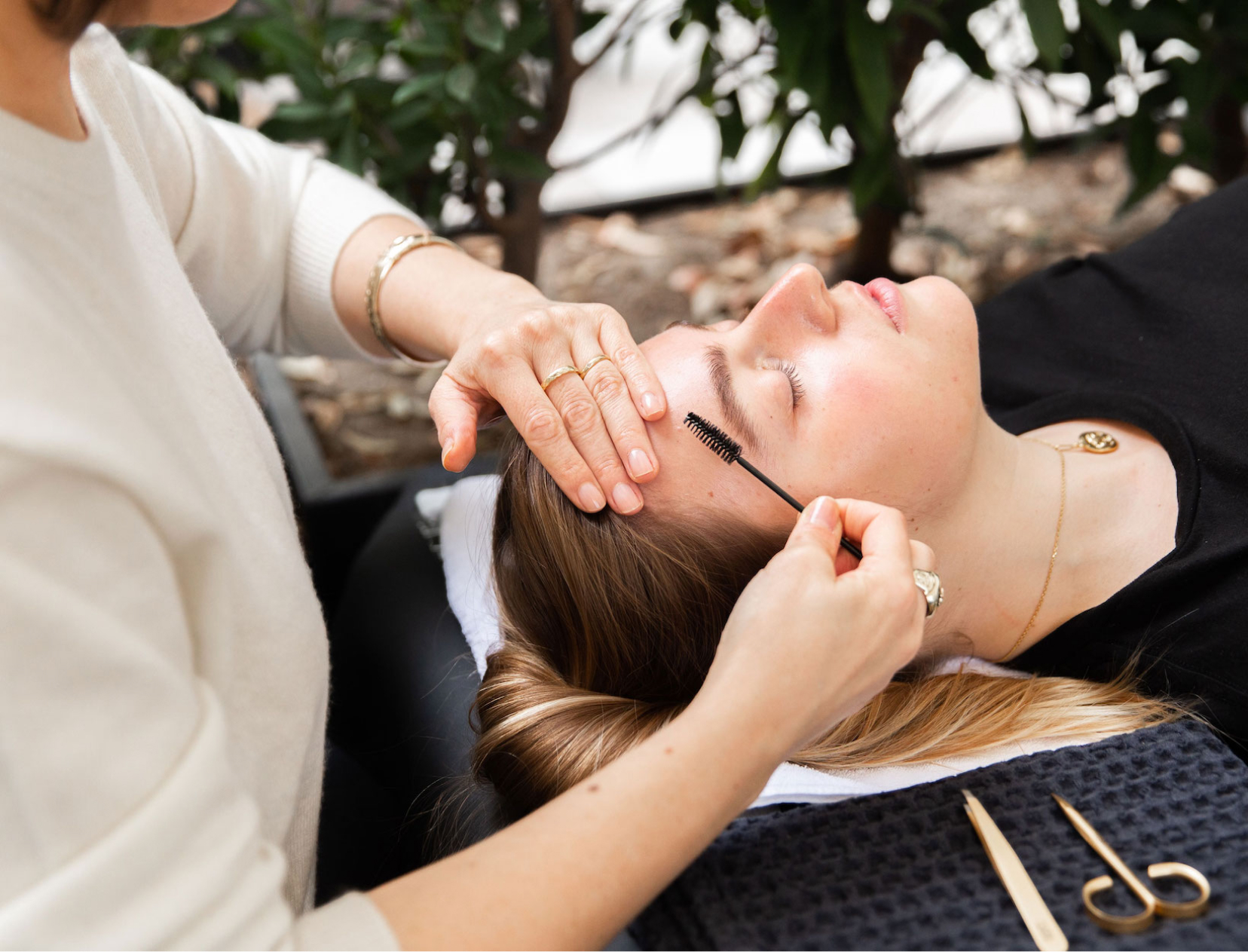 Photo courtesy of Kate Berry
The goop Guide to the Best Brow Artists
Beautifully groomed brows can really change the way you look, accentuating your bone structure and playing up
your best features—you may even find you need less concealer after a great brow shaping. Here, a cross-country
guide to our favorite experts in the field—plus their tips for shaping, tweezing, trimming, and taking care of
your brows, whether at home or in a salon.
HOW TO READ THE MENU AT THE BROW SALON
Microblading or Microfeathering
What it is: A semipermanent tattoo technique used to create the illusion of fuller,
more-defined brows by creating tiny, hairlike strokes throughout the entire brow. Microfeathering, a
technique developed by Kristie Streicher, is similar to microblading but uses iron oxide pigments (they
are considered the safest semipermanent pigments to use on skin) to fill in sparse areas, not the entire
brow.
How long it lasts: Eight to twelve months.
Lamination
What it is: A process of straightening and lifting the brow hairs using a chemical
solution, which gives the hairs more flexibility to move and shapes them to appear fuller and fluffier.
How long it lasts: Five to eight weeks.
Waxing
What it is: A hair-removal treatment where warm, soft wax is applied to the brow and
hairs are pulled out with a paper strip.
How long it lasts: Four to six weeks.
Sugaring
What it is: Similar to waxing, this treatment gently removes hair from the root using a
room-temperature or warmed-up paste made of lemon, sugar, and water (and occasionally essential oils,
honey, or salt), plus a paper or cloth strip.
How long it lasts: Four to six weeks.
Threading
What it is: A technique where a single thread coated with antibacterial wax is twisted
into a mini lasso shape and used to pull hairs from the root.
How long it lasts: Four to six weeks.
Tinting
What it is: A custom dye treatment to temporarily darken brows and enhance fullness.
How long it lasts: Three to six weeks.
Henna
What it is: A form of eyebrow tinting done with plant dye derived from a henna plant.
(Henna, unlike some dyes, contains no ammonia, lead, or peroxide; however, it should be noted that
so-called "black henna" dye contains PDP, the same toxic compound that's found in many hair dyes.)
How long it lasts: One to six weeks.