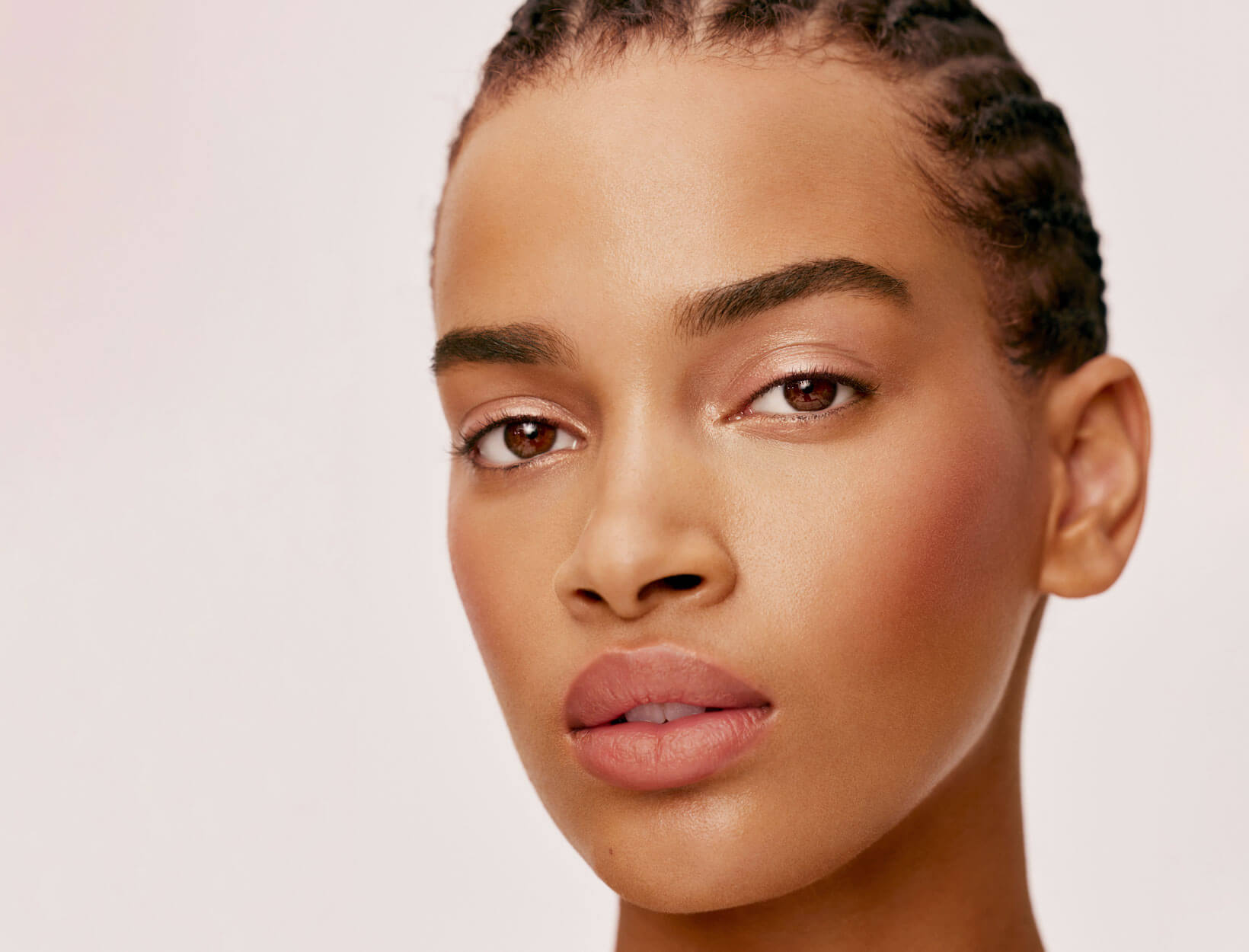 Photo courtesy of Westman Atelier
New Beauty Editor Obsessions for April
The first blush of spring is finally here, and it comes in many forms, from something called Pressed Flower Milk to a lush, new citrus-fruit-floral perfume to—this is the one the entire beauty department is head over heels for—an only-on-goop shade of the velvety, bestselling Super Loaded cream highlighter from makeup artist Gucci Westman. The name means "healthy skin" in French, and you have to try it to understand its ultraflattering, glow-inducing powers. Is it peach? Is it pink? Is there a bit of berry and a bit of bronze? Did you just get back from a run, or a roll in the hay?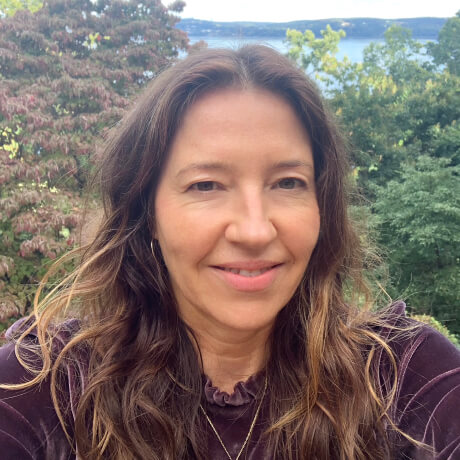 Jean Godfrey-June
executive beauty director
"Ever since the makeup artist Alice Lane insisted I try a mysterious new skin elixir she said made anyone's—anyone's—skin better, I have been steeping myself in Vintner's Daughter serum. Unsurprisingly, I am always running out (it is very precious—definitely not cheap—but smooth it on your skin and you will never not want more). Now there is a gigantor bottle, which makes me happy just to look at, never mind the happiness involved—it smells so good, it feels good, it leaves your skin looking its absolute best, full stop—in actually patting it on every night.
"'More is more,' said Tony Duquette (and doubtlessly countless others before him); if ever a splurge miiiight be justified, or if you're a Vintner's groupie like me, here it is."
"Most moisturizers feel creamy or oily, but hyaluronic acid feels wet—almost like water, but not water. It sinks into your skin—almost, again, like water. What it actually does is attract water and help hold it in your skin. I put it on every day (all people should) in the form of our vitamin C serum. But at least once a week, always in the bath, I paint on this silky gel mask made with three different sizes of hyaluronic acid (they penetrate the skin at varying levels), plus calendula, rose hip, aloe vera, marine ferment, and rose water. It comes with a brush, which you dip into the gel and then brush across your skin—it's worth it just for the sensation of the mask being painted over your face. The mask does all the wrinkle-smoothing, face-renewing things, and it gives new meaning to that idea of 'You can feel it working': You can feel it being baby-soft and turning your skin baby-soft at the same time."
"Hello, scent of the summer that I am starting in on early: Paradiso. It's tart (mangosteen) and lush (plumeria) and sexy/fresh (patchouli leaves) all at once—fruity but not sweet, with an irresistible, laze-around-till-God-knows-when languor that's pure seduction. (The missing ingredient in many portrayals of 'sexy' is laziness and boredom, in my book.) Of course it's from The Maker; ingeniously, the hotel/restaurant/perfume factory now has cocktails mixed for each of its fragrances, and Paradiso is one of the best drinks you will ever have, foamy and a little salty with mezcal and the thinnest wheel of dry grilled pineapple. If you are anywhere near Hudson, New York, go and order one immediately. If you're nowhere near Hudson, New York, spritz on Paradiso and, I promise you, something summery and lazy and fantastic will happen."
"The chicest girl I know in New York turned me on to the Mary Allan skin-care line. I love all of it, but especially the Pressed Flower Milk, a delicate, skin-drenching moisturizer-meets-serum I cannot get enough of. Is it the minimalist glass jar? (It looks like it comes from some mysterious clinic in the Alps, and then the name makes you think—first-grade art teacher?—making it even more mysterious and cool.) The chic dropper? The silky texture? The way my skin drinks it in and looks so impossibly smooth after I pat it in? All of the above."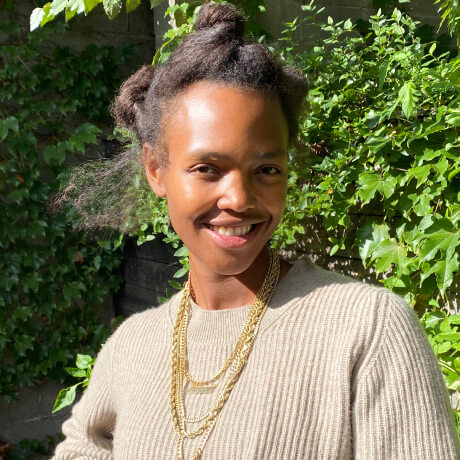 Megan O'Neill
senior beauty editor
"As I floated in the pristine thermal mineral waters at Indian Springs—a Napa Valley hot springs spa dotted with olive trees, rose bushes, and serene open-air nooks for pondering and daydreaming—the sunshine was both nourishing (how I'd missed it at home in Brooklyn) and blinding. On another day I'd have darted into the shade, but I didn't: My skin, smoothed down in this gorgeous, weightless SPF 30 mineral sun serum, was dewy and protected. The milky combination of sea kale, raspberry seed, and vitamin C–rich moringa oils, plus the brand's proprietary, skin-plumping algae extract, creates the silkiest texture imaginable. I doled some out to my crew, including my sister-in-law and four-year-old nephew; each of us clocked our sudden collective instant radiance. The bottle is just an ounce, so it's TSA approved, yet plenty generous enough to last you through your vacation and beyond."
"There are cat ladies (or, more accurately, cat people—the allure of living with an ungodly number of cats has never been gender specific), and then, like me, there are lip-balm people. I looove a cushiony, intensely nourishing treatment, and this one is beautifully all of that (and it's also brightening, which is pretty incredible). It's the color of pink lemonade; the firm, juicy consistency of a perfect slice of melon; and a decadent, fortifying moisture bomb for lips. Even a thin layer lasts for hours, and the blend of soothing agave and other extracts—every Alpyn formula is made with wild plants sustainably grown in forests and meadows near Jackson Hole, Wyoming—leaves your lips plumped and pillowy soft. You can wear it during the day as subtly gleamy balm or smooth it on a touch more heavy-handedly as an overnight mask that works supple-lips magic while you sleep."
"When I'm hell-bent on sexy—beyond the teensy skirt, tight something or other, or cropped tank—I go for inky, smudgy, careless eyeliner. Creamy enough to be smoked out yet somehow also the perfect density to trace a cat-eye, blacker than deep space, and flattering on absolutely everyone, this pencil from RMS Beauty is the ultimate. For date nights, weddings, boozy dinners, or when I just want something more."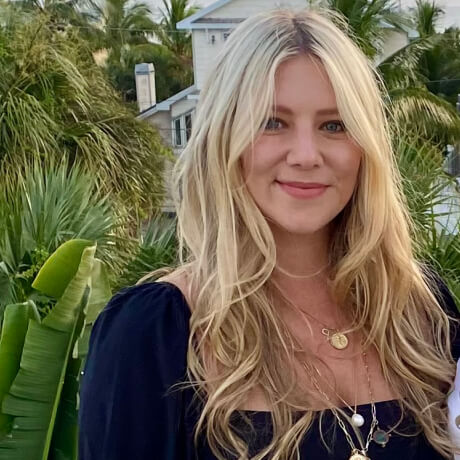 Brianna Peters
associate beauty editor
"While we were crammed in a booth at happy hour the other day, my friend kept asking about my skin, demanding to know what I've been doing. My secret is actually these brilliantly designed round and oval makeup brushes. They blend any makeup I wear so incredibly well, I don't look like I have anything on. There are five velvety-soft brushes in the set—I especially love the medium oval brush for the most natural-looking foundation coverage—and each blends liquid, cream, and powder textures effortlessly. And the stripy handles are so chic."
"A few weeks ago, Los Angeles brow all-star Alixandria Capparelli squeezed me in for a much-needed brow appointment while she was in NYC; my entire face now looks brighter, smoother, and just better in general. The key, though, is maintaining the shape now that I've got it. This adorable kit, created by brow guru Kristie Streicher (her Beverly Hills salon, Striiike, is an all-time goop favorite, and her Feathered Brow treatment is the stuff of legend), is stocked with the three key, highest-quality tools you need for creating and maintaining your best-groomed brows. There's a brilliant spooley brush for fluffing and brushing, sleek Rubis tweezers for plucking errant hairs, and razor-sharp mini scissors. The travel case is both gorgeous and sturdy—I never have to worry about tweezers going missing in the depths of my makeup bag."
"I've seen incredible results with every Augustinus Bader product I've tried. And this multitasking hair oil is next-level: It's made with powerful ingredients you'd expect to find in skin care—vitamin E, squalane, and more—and five minutes with it (I work in three drops after I towel-dry my hair) leaves my hair frizz free, gleamy, and healthy looking, like I just got a two-inch trim. My very favorite trick is smoothing a drop or two over my dry ends right before I leave work. It gives my hair an instant boost, adding shine and smoothing flyaways. I show up to my after-work plans feeling fresh and put-together."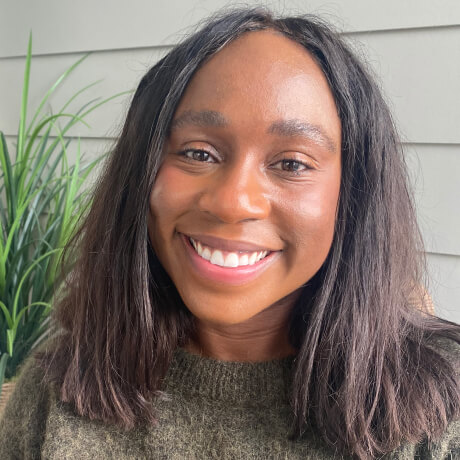 Erica Ndlovu
junior associate beauty editor
"There was a time when I was all about a 15-step skin routine, but now I save that indulgence for the weekends, when time is my friend. Midweek, this is my secret: I smooth on the Antioxidant Face Gel after I've showered and cleansed my face (I love an early-morning Pilates class to start the day with a nice sweat). It's ultralight and made with lemon-peel and carrot-seed oils, ginger, and alpha-lipoic acid to help smooth, tone, and lift. After the gel has sunk gently into my skin, I massage the vitamin C–rich oil serum—infused with grapefruit, rose hip, and orange-peel oils—all over my face. My skin's immediately dewy and luminous. I apply my sunscreen, and I'm more than ready."
"When I first joined goop, coworkers were raving about Unsun tinted sunscreen; I tried it, and my life (and skin) changed. Now the brand has come out with a full-body mineral sunscreen: Like the face version, it comes in an easy-to-use tube (this one's a vibrant yellow) that I carry in my tote bag for a workout, the beach, a hike—you name it. Skin-care ingredients like baobab oil and prickly pear cactus, bitter orange, and cucumber extracts leave my skin radiant, moisturized, and protected against UV rays. It also blends more quickly and easily than any other mineral sunscreen I've tried."
"Who doesn't want a product that works overtime? This lightweight, toning eye cream is ultramoisturizing and brilliant under makeup (especially if you're wearing concealer), and it delivers pure mineral SPF 40 where you need it most (the area around your eyes, sadly, shows signs of sun damage more clearly than anywhere else on your face). I pat it in under my eyes, and my skin looks glowier and brighter right away."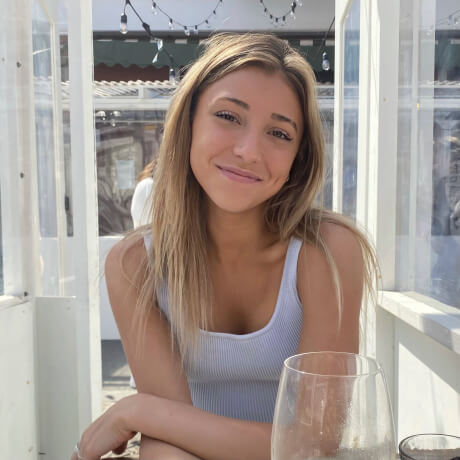 Camila Michaels
assistant beauty editor
"I love the air of power that a dark red lip projects. This deep cherry color labeled Scarlet (what a name!) delivers that ravishing, daring feeling in a sheer, easy-to-wear balm. It's the perfect pop of color for my face (and an instant boost to my confidence). The color goes on in one swipe and feels luxurious, moisturizing, and electric on my lips."
"Rarely does my dermatologist dad compliment me when I'm wearing makeup. Natural beauty is the golden ticket for him. But I love makeup, and I've now found the ultimate middle ground between a natural look and the coverage I want: this serum foundation. It hides blemishes and evens out my skin, and the moisturizing serum texture lets my skin breathe rather than coating my face. 'Wow, pumpkin, you really look beautiful this morning,' my dad said on a recent early-morning coffee walk, not realizing I'd smoothed on my ILIA. I know that he'd love that it's made with niacinamide and allantoin for a brighter, healthier look, but for now I'm happy to let him think that it's just my skin."
More Questions?
Contact the beauty concierge team at personalshopping@goop.com and they'll get back to you with answers (good ones).