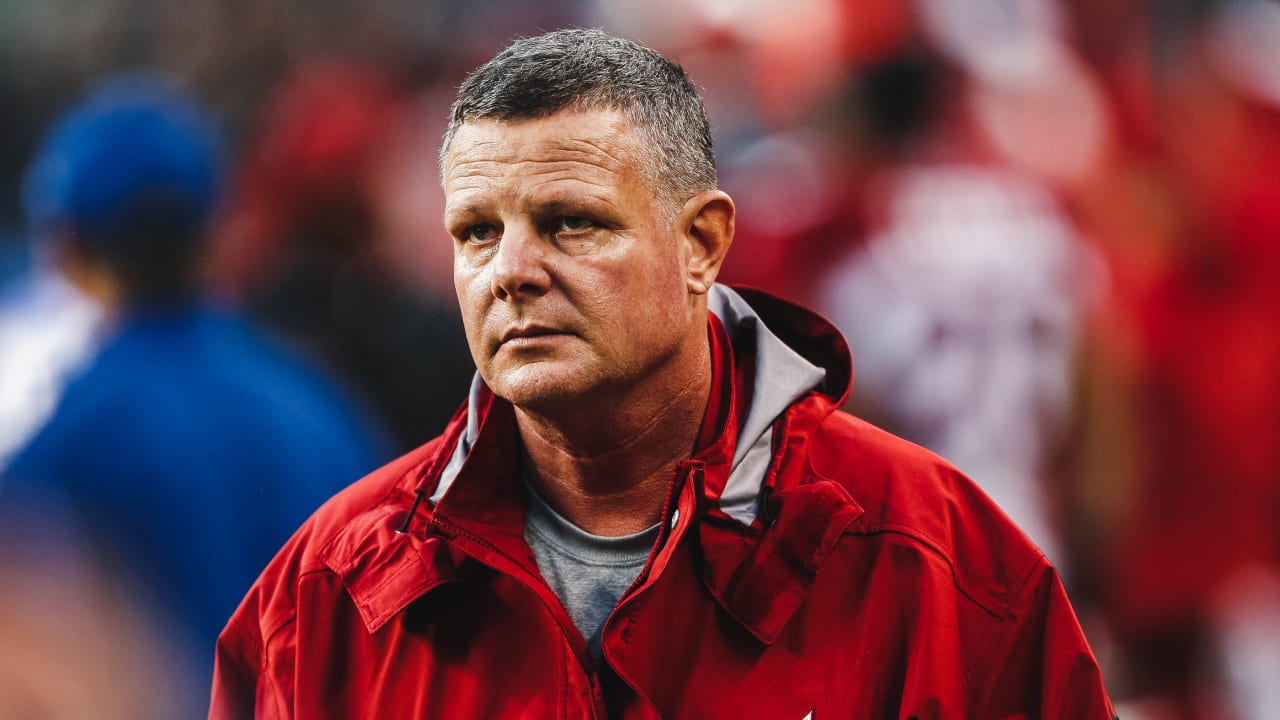 OVER 41 seasons, Ahlemeier has worked two London games and a game in Mexico. He's worked training camps in St. Charles, Missouri; Charleston, Illinois; Flagstaff, Prescott and Glendale. There have been weeks spent away, preseason and regular season, at San Diego, Kansas City, Nashville, Tyson's Corner (Virginia), Sarasota (Florida) and The Greenbrier in West Virginia. There have been countless planes he stood under on the tarmac — in the broiling heat of Arizona early in the season, in the snow or rain of random road cities — supervising the loading of equipment on to the charter.
The Cardinals' emotional NFC Championship win in 2008 to go to the Super Bowl remains his favorite memory, a time he still feels "worked out perfectly … except for the end."
He won't miss training camps. But game days he will – "Preparing for the games, the excitement, the energy."
His long-time equipment partner, Steve Christensen, retired last year. Ahlemeier had talked with his wife Patti about trying to go through 2022, but with knee replacement surgery coming up next month, now was a good time to step aside.
Patti supported the decision, just as she had supported Ahlemeier for all these years. Hours worked by the equipment staff are always mind-boggling, and Ahlemeier admits Patti "raised our three kids." Over the years, Patti also served as her husband's backup seamstress, when time was short for some minor work and the team's regular seamstress wasn't available.
"It takes a special lady or wife to really put up with it," Ahlemeier said. "It's unbelievable."
He thinks back to when the franchise was moving from St. Louis to Arizona, making the decision to follow the team and telling his wife "we've got to give it a shot."
He was only seven years into his time with the team at that point. He added another 34 seasons in the desert.
"They took good care of me," Ahlemeier said of the organization. "They were really great. The whole Bidwill family really supported me well."
And the Bidwill family appreciated what Ahlemeier meant to the franchise.
"Every individual in the organization is important and plays a part in helping the team achieve its goals, both on the field and off," Michael Bidwill said. "But as someone whose first job was as a ballboy for the Cardinals, I have always had a special place in my heart for the work our equipment staff does.
"It is a behind-the-scenes role that is arduous, tireless and often thankless. Mark Ahlemeier has performed that role exceptionally for the last 41 years."