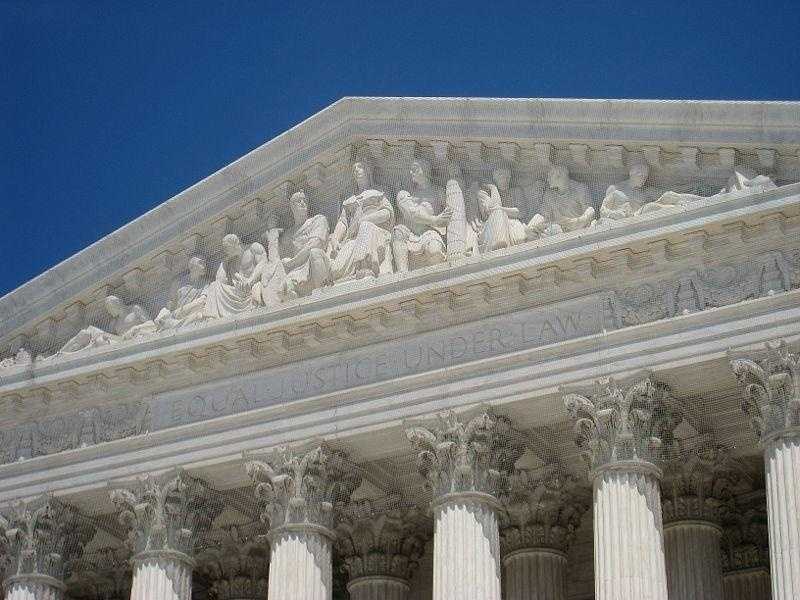 The American Civil Liberties Union (ACLU) of Ohio, along with Planned Parenthood Federation of America and the law firm WilmerHale, has filed a lawsuit seeking to block the state's six-week abortion ban.Ohio's heartbeat bill was allowed to go into effect hours after the Supreme Court overturned Roe v. Wade.The 1973 Roe v. Wade court decision affirmed the right to receive an abortion under the 14th Amendment, ruling that abortions were constitutionally protected up until about 23 weeks when a fetus could be able to live outside the womb. The majority opinion is from Dobbs v. Jackson Women's Health Organization, which challenged the constitutionality of a Mississippi law passed in 2018 that banned abortion after the first 15 weeks of pregnancy.Attorney General Dave Yost filed an emergency motion in federal court immediately following the ruling to dissolve "The Heartbeat Bill" injunction now that Roe v. Wade has been overturned.Hours later, a federal judge approved Yost's motion and dissolved the injunction.The move bans abortions after approximately six weeks of pregnancy across the state.Yost tweeted Friday evening, "The Heartbeat Bill is now the law." There is also pending legislation, Senate Bill 123 and House Bill 598, that would make abortion a felony. The legislation includes exceptions if the mother's life is in danger.Both pieces of legislation have yet to be reviewed and voted on. "This sweeping measure, which prevents nearly every pregnant person from accessing essential care, is blatantly unconstitutional under Ohio's state constitution which has broad protections for individual liberties. We ask the Ohio Supreme Court to stop enforcement of Senate Bill 23. Absent action from the court, many Ohioans will be forced to give birth against their will, many will have illegal or dangerous abortions, and some will die. People of color and low-income communities, who comprise the majority of patients seeking abortions, will be disproportionately impacted. We'll keep fighting for abortion rights until every Ohioan is able to access the health care they need," Freda Levenson, legal director for the ACLU of Ohio, said in a statement. The lawsuit is requesting the Ohio Supreme Court to order state officials not to enforce S.B. 23 and to declare the ban unconstitutional. "Right now, Ohio patients seeking care beyond six weeks are forced to travel hundreds of miles to access abortion, carry pregnancies to term against their will, or seek care outside the medical system. Senate Bill 23 was blocked for nearly three years, and after being in effect for just a few days, the real-world ramifications are horrific. This law must be stopped," Jessie Hill, cooperating attorney for the ACLU of Ohio, said in a statement. The lawsuit notes that when the federal court blocked the heartbeat bill from taking effect in 2019, that it poses an "insurmountable" obstacle to abortion access.The organizations said the ban inflicts "serious and irreparable harm" on Ohioans who are in need of reproductive health care.Click here to read the full filing
COLUMBUS, Ohio —
The American Civil Liberties Union (ACLU) of Ohio, along with Planned Parenthood Federation of America and the law firm WilmerHale, has filed a lawsuit seeking to block the state's six-week abortion ban.
Ohio's heartbeat bill was allowed to go into effect hours after the Supreme Court overturned Roe v. Wade.
The 1973 Roe v. Wade court decision affirmed the right to receive an abortion under the 14th Amendment, ruling that abortions were constitutionally protected up until about 23 weeks when a fetus could be able to live outside the womb.
The majority opinion is from Dobbs v. Jackson Women's Health Organization, which challenged the constitutionality of a Mississippi law passed in 2018 that banned abortion after the first 15 weeks of pregnancy.
Attorney General Dave Yost filed an emergency motion in federal court immediately following the ruling to dissolve "The Heartbeat Bill" injunction now that Roe v. Wade has been overturned.
Hours later, a federal judge approved Yost's motion and dissolved the injunction.
The move bans abortions after approximately six weeks of pregnancy across the state.
Yost tweeted Friday evening, "The Heartbeat Bill is now the law."
There is also pending legislation, Senate Bill 123 and House Bill 598, that would make abortion a felony. The legislation includes exceptions if the mother's life is in danger.
Both pieces of legislation have yet to be reviewed and voted on.
"This sweeping measure, which prevents nearly every pregnant person from accessing essential care, is blatantly unconstitutional under Ohio's state constitution which has broad protections for individual liberties. We ask the Ohio Supreme Court to stop enforcement of Senate Bill 23. Absent action from the court, many Ohioans will be forced to give birth against their will, many will have illegal or dangerous abortions, and some will die. People of color and low-income communities, who comprise the majority of patients seeking abortions, will be disproportionately impacted. We'll keep fighting for abortion rights until every Ohioan is able to access the health care they need," Freda Levenson, legal director for the ACLU of Ohio, said in a statement.
The lawsuit is requesting the Ohio Supreme Court to order state officials not to enforce S.B. 23 and to declare the ban unconstitutional.
"Right now, Ohio patients seeking care beyond six weeks are forced to travel hundreds of miles to access abortion, carry pregnancies to term against their will, or seek care outside the medical system. Senate Bill 23 was blocked for nearly three years, and after being in effect for just a few days, the real-world ramifications are horrific. This law must be stopped," Jessie Hill, cooperating attorney for the ACLU of Ohio, said in a statement.
The lawsuit notes that when the federal court blocked the heartbeat bill from taking effect in 2019, that it poses an "insurmountable" obstacle to abortion access.
The organizations said the ban inflicts "serious and irreparable harm" on Ohioans who are in need of reproductive health care.