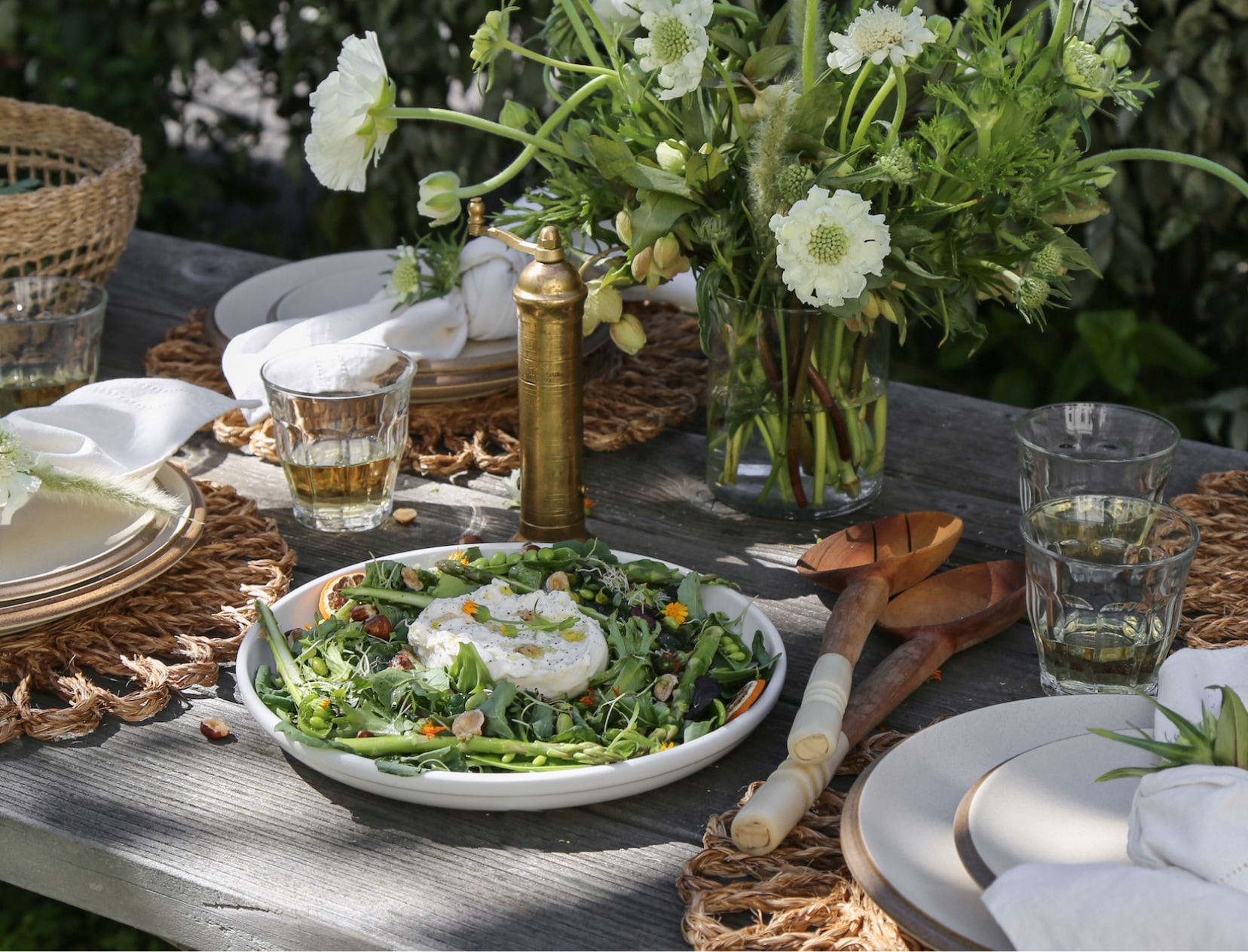 Photo courtesy of Anika Murthy
How to Build an Easy
and Impressive Brunch Menu

Having brunch in is in. The menu itself is best when it's uncomplicated,
and a bit of prep work ahead of time takes the stress level down. Brunch
fare has four main categories: cocktails, coffee, savories, and sweets.
Do a little something from each for a well-rounded spread. And once your
guests leave (full and happy), you'll still have the better part of the
day left to keep soaking up that sweet weekend vibe.
THE BRUNCH BUNCH
COCKTAILS
The difference between brunch and a late breakfast has less to do with
timing and more to do with cocktails. No need for anything fussy or
more than one offering. You just want something bright and refreshing
for your guests to sip on when they arrive. All these cocktails and
mocktails can be made ahead in larger batches so all you have to do
is stir and pour.
COFFEE AND TEA
There's the fancy-morning-cocktail set and there's the
I-can't-talk-to-you-until-I've-had-my-coffee set. Putting on a pot of
coffee is easy work, but if you feel inclined to channel your inner
barista, these three recipes are a good place to start.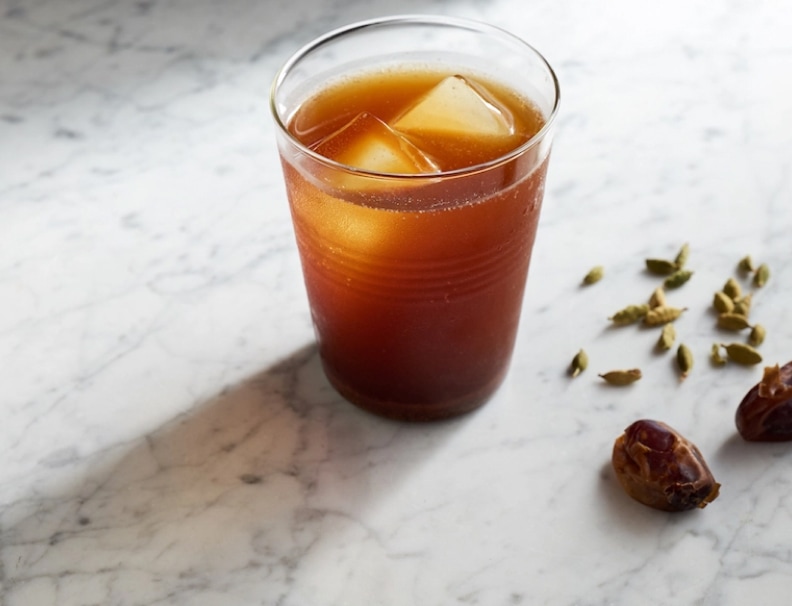 Cardamom-Date Coffee
A coffee-soda hybrid. The cardamom-date syrup adds depth and spice
without being too sweet, so this is a nice midday pick-me-up option.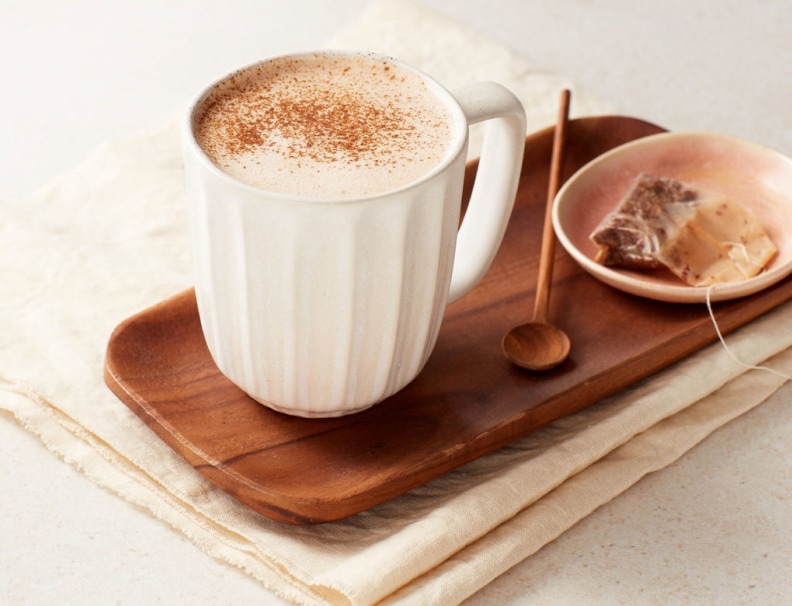 Rooibos Almond Latte
Rooibos is a sweet and earthy caffeine-free African red tea. For this latte, we blend the almond butter
directly into the almond milk for an extremely creamy texture.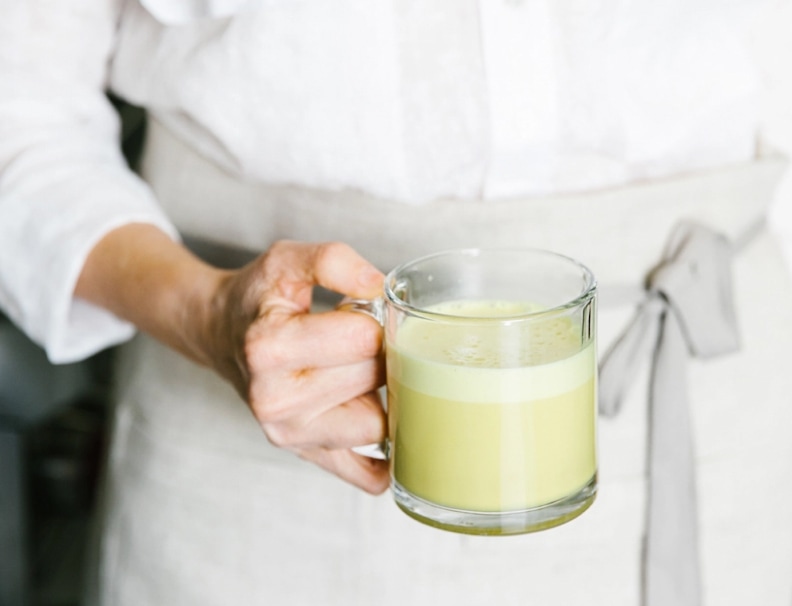 Ginger and Turmeric Latte
This recipe makes a hot latte, but it's also a refreshing drink served over ice.
SAVORIES
We tend to lean team savory: cool and creamy avocado on crusty sourdough, cheesy eggs and salty bacon stuffed
in a charred tortilla, a chive-and-parmesan-laden batter poured into a hot, greased skillet and baked to
fluffy,
crisp perfection.
SWEETS
All that said about team savory, brunch means never having to choose between savory and sweet. Enjoy your eggy masterpiece with the comfort of knowing that you'll get to finish on a sweet note. The recipes below can all be
made at least partially ahead of time.
Looking for more entertaining ideas?