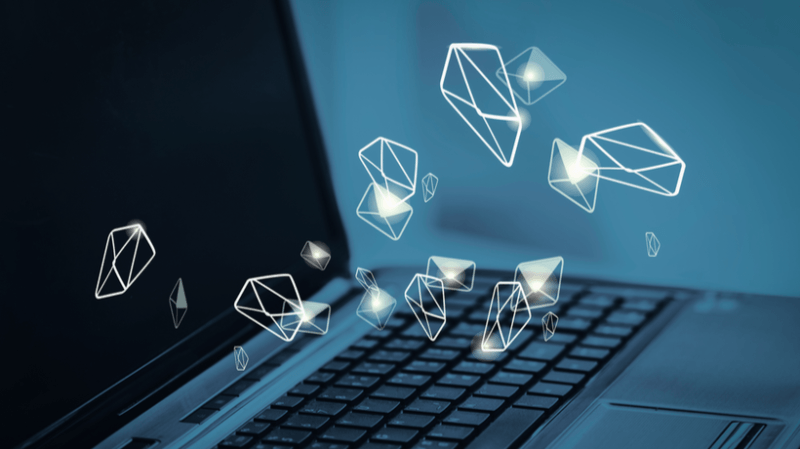 Techniques That Get More People To Click "Buy"
Email marketing is the most proven way to generate more customers. It has become the most popular way to receive business communications, with 73% of millennials preferring emails. It is an excellent way to grow your business. You can use this as an effective lead generation tool and convert more prospects into customers through a personalized email body.
You can easily communicate the product and service updates to your customers through emails. In addition, you can generate leads that convert into sales for your business through cold emails. More than 40% of B2B marketers say newsletters are critical to their content marketing success. This article will show you the best email marketing practices that help companies keep clients engaged and improve ROI.
Get Featured In Our Newsletter And Engage With The Largest eLearning Community
Reach your ideal buyer's inbox instantly to spread the word about your insightful content, exclusive offers, events, demos and free trials.
Importance Of Email Marketing
Email marketing is the primary element for acquiring a customer for your business. It is a tool that can be used by any company to communicate its message and connect with customers.  There are various email marketing benefits:
It is the best business communication to connect with your potential customer with personalized content and enable the business to build a long-term relationship.
It's an affordable, effective way of staying in touch with your target audience and educating them about your products or services offering to drive traffic.
Through emails, businesses incline customers to buy something specific from the website.
Personalization in the email is more effective and engaging for the prospective customer. Today no one wants their inbox full of unsolicited messages. Instead, businesses can send highly personalized messages just for them. It will enable a personal connection between your brand and the individual.
Email Marketing Best Practices And Tips To Boost Conversions
1. Understand Your Targeted People
Knowing your target audience for your email is one of the most important aspects to consider before planning a marketing campaign for them. Understanding your target audience helps achieve better results on outreach with less "spammy" content. Before starting your campaign, do market research. This will give you insights into who your customer is and their needs. By breaking them down into groups, it's easy to see which market segment can benefit from your product/service offerings.
2. Discover The Best Time For Email Marketing Campaign
Each email marketer wants their emails to be on the top of the receiver's inbox. So, it is essential to identify the sending time to get more responses and open rates. Send your emails at specific times, depending on the type of audience you are targeting. For instance, if a business wants to send a newsletter, sending it out during lunchtime might be most effective since it gives people time to respond before they get too busy with work later.
The ideal time for your campaign will differ based on the audience, industry, location, and more. However, commonly, sending in the late morning around 10 a.m. is most popular, and another considerable time is 11 a.m. Find the ideal time for sending emails based on the country/geographic location.
Through experiment and analysis, you can deliver emails at the right time. In addition, many pieces of software offer you to automate your campaign based on the customer's behavior. If you can't use send-time optimization algorithms, getting the most out of your campaigns in the early morning is best for generating engagement and building a strong subscriber email list.
3. Set The Right Email Frequency Or Follow-Up Sequences
Another best practice you need to know is how frequently you can connect with your subscribers. Data says that the marketer who sends one newsletter weekly has more click-through rates and opens.
Frequency is important for a successful campaign and will help increase deliverability. Follow these marketing guidelines to make sure your marketing email campaigns don't end up in the spam filter/spam folder.
To make your next campaign a hit, take some time to build up hype on the email subject lines and email content. Your audience will appreciate the effort and look forward to receiving what you have for them.
Your opt-in subscribers are giving you a golden ticket, so try to send them informational and valuable emails. Flooding their inbox will reduce your subscribers' trust and lead to unsubscribing.
Email frequency management has been easier with email automation platforms/email marketing software. For example, it enables the sales team to set frequency and automatically send out emails to those who didn't open the first one or two messages to ensure that they're still aware of your last email.
4. Establish Emails Personalization
Personalization is an essential part of your emails. Customizing for each prospect will bοοst your email program, resulting in a greater conversion rate and engagement.
To make your outreach more personal, you need to consider the user data first. Then you can segment your customers with their information so that you can send personalized emails most effectively.
Marketers can tailor their email messages to an individual audience. Personalization has many benefits, including increasing open rates and helping to build relationships between company/brand and users.
Personalizing your email message is a proven way to increase the number of open and click-through rates. It can have an impact on ROI as well, with measurable results. Study shows that email with personalized subject lines is 26% more likely to be opened than those emails without.
5. Ensure Email Deliverability
Email deliverability rate is important for campaign success. Without good deliverability, you're doomed to campaign failure. If you have a low deliverability rate, then it doesn't matter how interesting or beautiful your emails are if subscribers never see them or even they won't convert.
Email checker software enables the sender to verify whether the email address exists or if it's a no-reply email address. It helps the sales and marketing team verify the decision-maker's valid email address before setting up an effective email campaign. Verifying the email addresses before sending them out ensures your receiver will get your email messages.
You might think that only your email service provider can make or break an effective campaign. But the truth is that email frequency, content, and email list building also impact its deliverability.
6. Employ Storytelling To Gain Trust
Using storytelling in the email will help connect with the prospect. The research found that people are 22 times more likely to remember something that is said in stories. In addition, many successful businesses use stories as part of marketing strategies. It helps the brand to establish a strong bond with its potential buyers. In return, this will boost loyalty engagement rates and trust.
The best stories are those that make you feel all of the emotions. They can be personal or relatable to your target audience, thus helping humanize a brand through email marketing strategies such as storytelling, which engages customers successfully in generating new leads for businesses.
7. Use A Clear CTA Button
A successful email marketing campaign needs to make the receiver take action. Including too many call-to-actions (CTAs) will confuse the receiver. So, it is good to have a single goal for a campaign with one CTA button.
Your CTA should be seamlessly integrated into your email design, so it's absolutely clear what you want users to do. Use a CTA that is eye-catching to encourage users. Make sure the CTA is visible and accessible on mobile devices, too.
Conclusion
Still, emails are the most effective way to reach your target customers. However, you need to make sure you have a well-written copy and are properly targeted to succeed. It is an effective way to reach and convert leads, but only if it's done correctly. These email marketing best practices will help you get more opens, clicks, and conversions. Try any of these tactics to experience better results on your next campaigns!