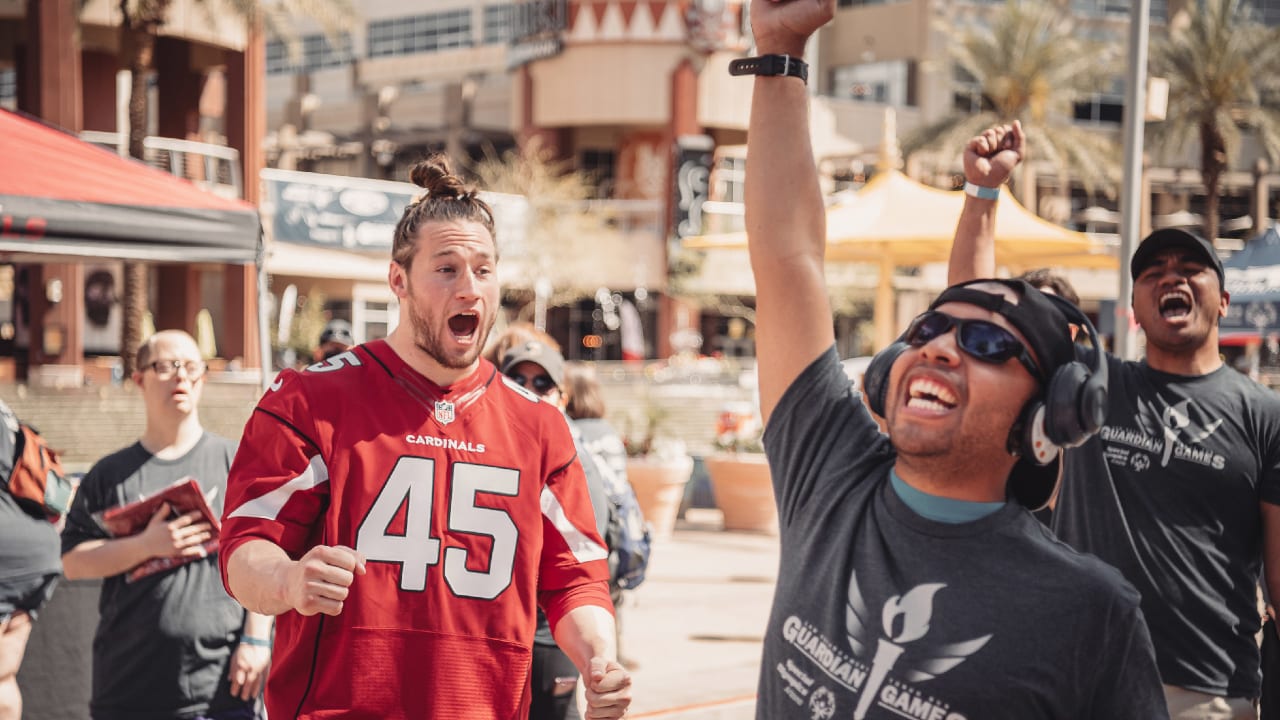 Dennis Gardeck arrived at the Westgate Entertainment District Friday morning, his trademark long hair in a bun, ready to play some football.
It just wasn't for the Cardinals.
Sporting his jersey over a red sleeved shirt, the linebacker helped run the Cardinals station at the "Guardian Games," featuring eight athletic events for four-man teams that included a Special Olympics athlete.
Big Red, Cardinals alumni and cheerleaders also were in attendance. The money raised from the event will benefit Special Olympics Arizona, which provides athletes opportunities to support the community.
Gardeck cheered on the kids at his station as they launched footballs into colored trash cans. When someone converted on a shot attempt, Gardeck gave a fistbump and celebrated with them.
"It was fun," Gardeck said. "The great vibes. The fun competition. It's everything you love about sports."
Gardeck has become an essential piece for the Cardinals since joining the team in 2018 as an undrafted free agent. He's a special teams ace and reliable part-time pass rusher. It's why General Manager Steve Keim re-signed Gardeck to a three-year deal during free agency to keep the linebacker in Arizona.