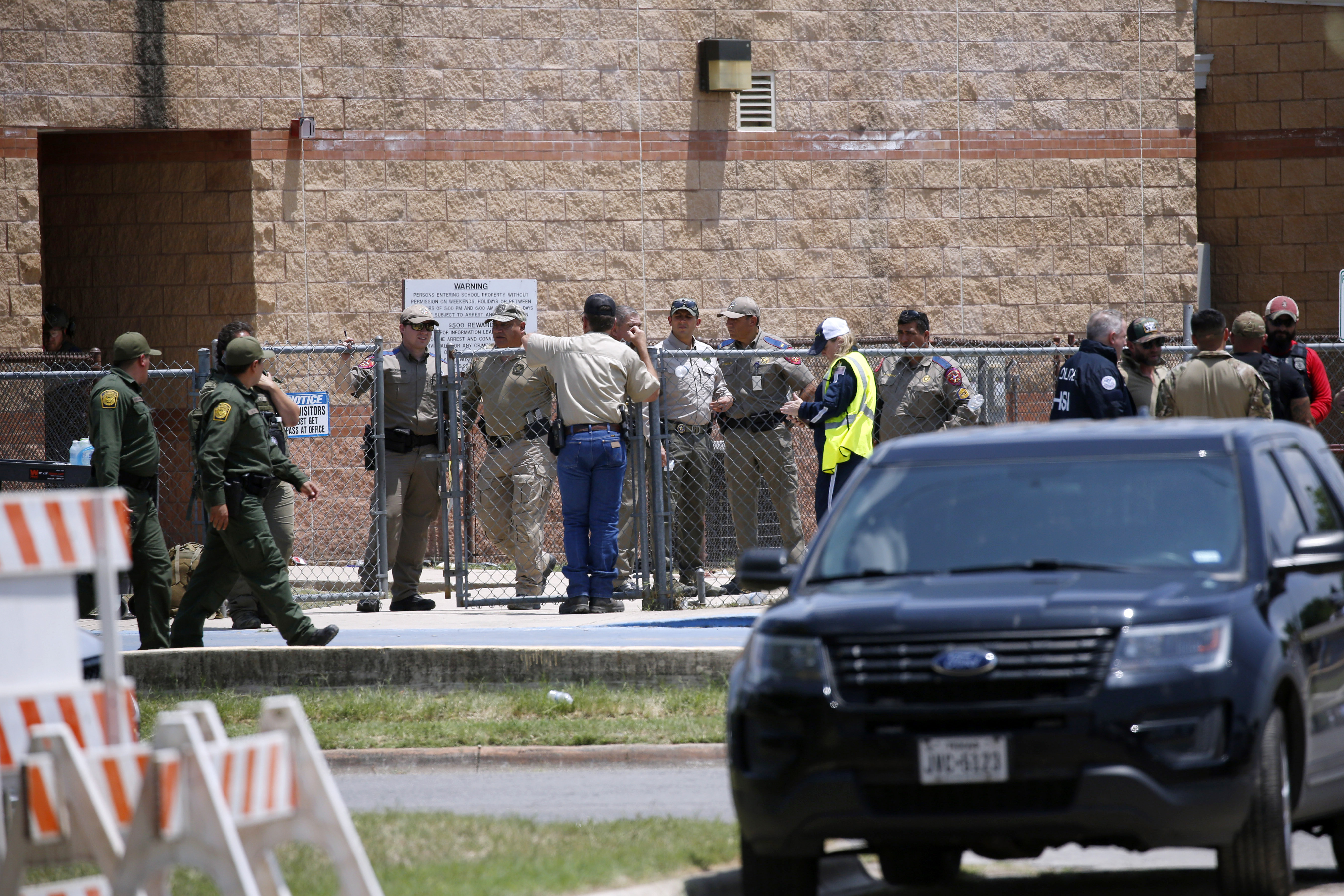 On Tuesday afternoon, 14 children and a teacher were shot and killed in a shooting at an elementary school in Uvalde, Texas, according to the state's governor.
The suspected shooter was also killed, according to Texas Gov. Greg Abbott.
As people in Texas and around the U.S. reeled from the tragedy, politicians and community members in California responded to the horrific event.
California Gov. Gavin Newsom had strong words in the wake of the shooting, laying blame at least in part on the Republican party.
"14 children and a teacher dead," he said in a statement on Twitter. "Another shooting. And the GOP won't do a damn thing about it. Who the hell are we if we cannot keep our kids safe. This is preventable. Our inaction is a choice. We need nationwide, comprehensive, common sense gun safety NOW."
The comments from California's governor are similar to other statements Newsom has made following mass shootings, calling for more restrictions on firearms.
Mayor Eric Garcetti said he was "sick of this," after news of the tragedy.
"Our hearts are breaking. I'm sick of this. We can't keep losing innocent children because we're incapable of doing what's right. We can't stall on gun control any longer. How much sorrow before stopping these acts of senseless violence?" he tweeted.
LA County's Sheriff, Alex Villanueva also tweeted in response to the shooting. In his message he mentioned that LAPD Headquarters will be working with local school resource officers to ensure students safety.
Rep. Salud Carbajal, who represents California's 24th District took some time to recall a shooting that occurred in Santa Barbara eight years ago.
"8 years ago, it was Santa Barbara. Today, it is Uvalde," he tweeted.
Like Newsom, LA mayoral candidate Kevin de León was not shy about making his thoughts known on Twitter. In his statement he said he is "disgusted" that shootings like the one in Texas have become normal behavior across the country.
He also called for more national gun safety laws to prevent shootings like this from happening in the future.
The Uvalde mass shooting, in a Texas town around 85 miles west of San Antonio, took place just over one week after other mass shootings in Orange County, California and Buffalo, New York.