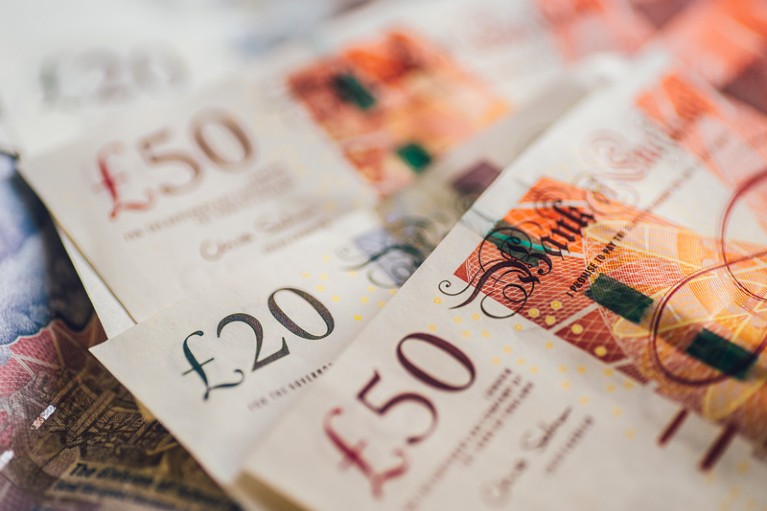 UK graduate-student researchers and at least one university association are welcoming an increase in PhD stipends for this academic year from UK Research and Innovation (UKRI), the nation's largest public research funder. But the researchers are also calling for further reforms, such as better leave policies for those who are ill or are new parents, and for long-term improvements in salaries and working rights.
On 2 September, UKRI said that it would increase the minimum PhD stipend of £15,609 (US$18,700) by an additional 10% for the 2022–23 academic year, on top of the 2.9% rise previously announced. This increase brings the total to £17,668. The boost comes after widespread complaints from postgraduate researchers that the original stipend rise was effectively a funding cut, in view of rising inflation and living costs across the nation.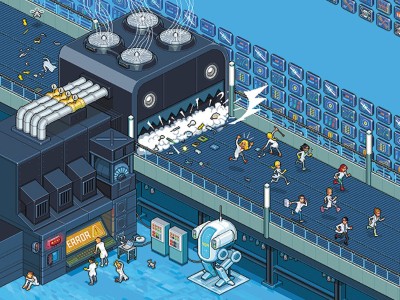 Collection: Young scientists
The increase, which takes effect on 1 October, will give PhD students around £2,000 more in this academic year. A UKRI spokesperson says that the agency will provide universities with the funds to finance the stipend increase, rather than expecting them to come up with it themselves. In a statement, the UKRI said that it decided to increase the stipend after considering complaints from PhD students and the research community, and reviewing policies supporting UK postgraduate research. "The response from the community made it clear that the work on stipends had to be prioritized," said Melanie Welham, the agency's executive champion for people, culture and talent, in the statement.
The stipend review is part of a UKRI initiative known as the New Deal for Postgraduate Research, which aims to improve conditions for postgraduate researchers and make the United Kingdom more attractive to a diverse range of PhD applicants.
Welham said in the statement that UKRI would continue to review its funding for PhD students, and will examine how the agency determines stipend-funding levels.
Ansh Bhatnagar, who campaigned for the stipend boost, says that it will make a significant difference to UK postgraduate researchers. Bhatnagar, who is about to start the second year of a PhD in theoretical physics at Durham University, co-drafted an open letter to the UKRI with more than 300 UK postgraduate researchers, seeking a funding boost. The letter has more than 14,800 signatories. He says that some postgraduate researchers considered dropping out of their programme because they could not afford to live on the previous stipend.
A continuing struggle
Yet some postgraduate researchers say that the additional 10% increase is not enough. The current annual rate of inflation in the United Kingdom exceeds 9% and the annual growth in the Retail Price Index (RPI), a measure of the cost of retail goods, is approaching 12%.
Emma Francis, a fourth-year PhD student in psychiatric research at University College London, and Hannah Franklin, a fourth-year PhD student at University College London and the Francis Crick Institute in London who uses stem cells to investigate motor neuron disease, had sought a stipend boost for around 400 fellow students. "They've increased the stipend, which is great," says Franklin. "Is it enough? No." She says that PhD students continue to struggle, and that cost-of-living increases, including in energy outlays, render the increase insufficient.
UKRI told Nature that it has no further comment.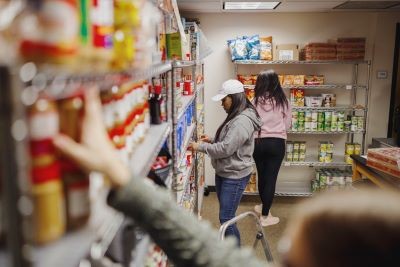 PhD students face cash crisis with wages that don't cover living costs
In a statement, the Russell Group, which represents 24 research-intensive universities in the United Kingdom, praised the funder for the stipend boost. But it said that the UK government and other funders should help students in need by offering hardship funding.
Warwick University in Coventry, as well as Durham and Leicester, are among institutions to have announced that they will offer students who receive university-funded stipends the increased minimum payment. Franklin and Francis are calling on all universities to follow suit.
Bhatnagar says, however, that universities must implement reforms that go beyond just higher stipends, if they are to attract and retain PhD students. He says that he plans to continue campaigning for these changes, which include better arrangements for sick pay and parental leave.
The UKRI stipend rise, Bhatnagar says, "must be a first step in a broader package of support that postgraduate researchers need".