One of the best parts of a Pigeon Forge vacation is the food. Not only is Pigeon Forge a great place to dine on savory Southern staples, it's also one of the best places to indulge in your favorite sweet treats! You'll find an abundance of shops and restaurants throughout town to indulge your cravings for ice cream, donuts, candy and virtually any sweet treat you can imagine. Sweeten up your next vacation with a visit to some of our favorite sweet shops in Pigeon Forge.
Fill up on all your favorite chocolate treats at Chocolate Monkey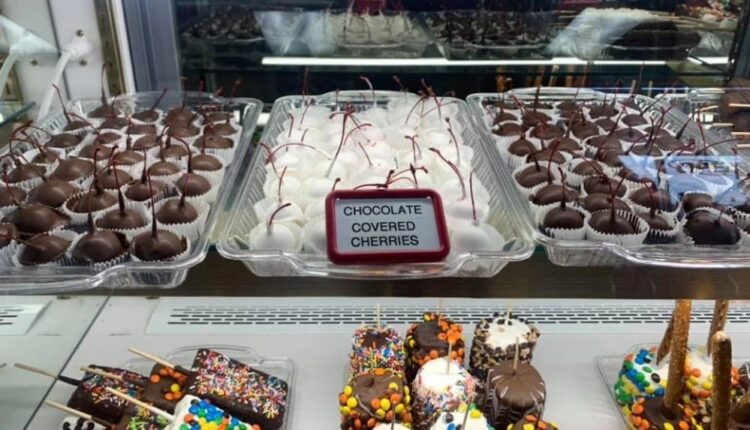 The Chocolate Monkey is a popular candy store in Pigeon Forge that is sure to please anyone with a sweet tooth. From monkey butter fudge and bon bons to caramel apples and chocolate covered pretzels, bananas and strawberries, you'll find something for everyone.
Find sweet treats galore at Cream & Sugar Sweet Shoppe
The Cream & Sugar Sweet Shoppe is located at Mountain Mile & The Tower Shops in Pigeon Forge. Tempt your taste buds with scrumptious treats including ice cream, candy and homemade sweets. You can get the ice cream hand scooped or rolled, or try one of their elaborate milkshakes, floats or sundaes. They also offer homemade candy made by skilled candymakers.
Treat yourself to delicious gourmet cinnamon rolls at Cinnaholic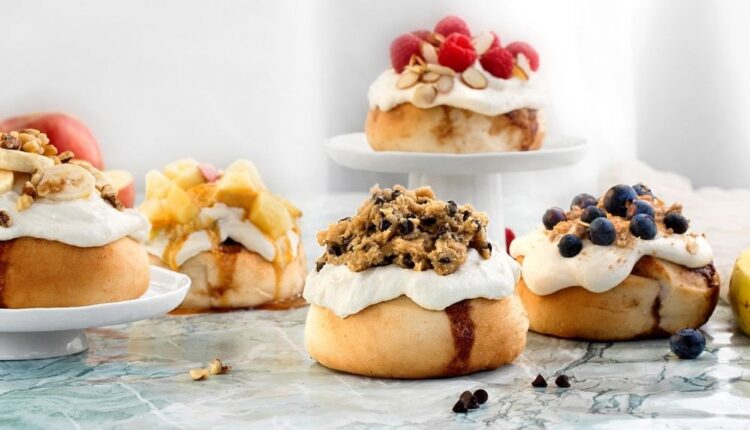 One of the newer sweet shops in Pigeon Forge is Cinnaholic, where you'll find some of the best gourmet cinnamon rolls around. There are more than 20 different frosting flavors to choose from and even more toppings. Their signature rolls are also popular. Try the Cookie Monster with cream cheese frosting, cookie dough, chocolate chips and chocolate sauce. For the ultimate sweet snack, try a Cinnastack, which includes a cinnamon roll, scoop of cookie dough and your choice of frosting and toppings.
Enjoy old-fashioned milkshakes at Sunliner Diner
For a classic treat, head to Sunline Diner, a 1950s-themed diner that serves breakfast all day, as well as lunch and dinner. After your meal, sip on one of their signature milkshakes, handcrafted the old-fashioned way. Or try a banana split, hot fudge sundae or ice cream float. You're sure to curb those sweet cravings no matter which dessert option you choose!
Bring home a box of Byrd's Famous Cookies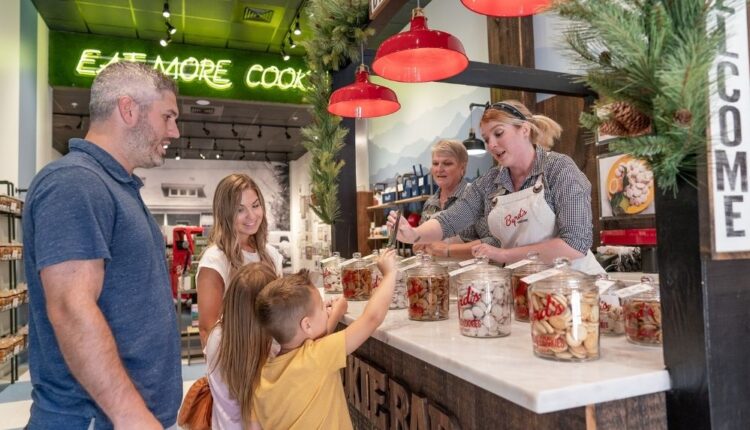 The Island in Pigeon Forge is home to a variety of retail stores and shops, including Byrd's Famous Cookies. Make a stop at the Cookie Bar to try free samples and find your new favorite flavor.  From a variety of scrumptious cookies to signature bakery items like biscuits, to gift items and collectible tins, you're sure to find the perfect treats to take home!
Get in line for some of Dollywood's world-famous Cinnamon Bread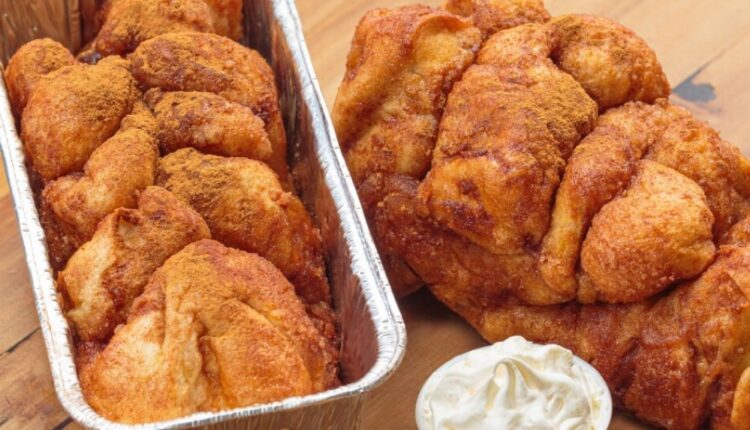 If you haven't tasted some of Dollywood's world-famous cinnamon bread, then you are definitely missing out! Visitors return to Dollywood year after year for three things – thrilling roller coaster rides, award-winning shows and cinnamon bread. Once you enter the park, just follow the smell of baking cinnamon bread, which is made fresh daily at The Grist Mill. One taste of their mouthwatering pull-apart cinnamon bread, served with your choice of either apple butter or icing, and you'll be back for more! Just be prepared to wait in line for this popular treat, or stop by DreamMore Resort & Spa to pick up a loaf as well.
Curb those sweet cravings with Local Goat's made-from-scratch dessert
For some of the best craft food and drinks in Pigeon Forge, a stop at Local Goat is a must. Everything is made from scratch…even the dessert! With such a decadent lineup of dessert options, you'll have a hard time choosing just one. Options include everything from crème brûlée topped with seasonal berries and white chocolate bread pudding served with a side of seasonal ice cream to chocolate peanut butter pie and warm chocolate lava cake.
Indulge in some of Paula Deen's famous Ooey Gooey Butter Cake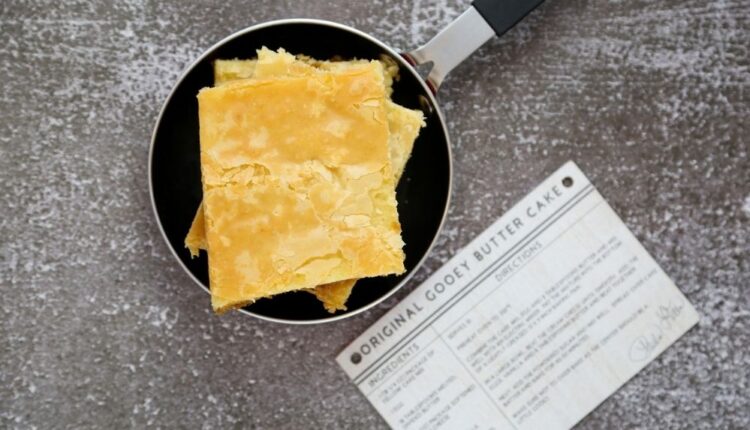 Another great place for sweet treats at The Island is Paula Deen's Family Kitchen. After a delicious dinner filled with all your favorite Southern comfort foods, it's time for dessert! A slice of Paula's signature dessert, the Ooey Gooey Butter Cake, is sure to satisfy  those sweet cravings. There's also rich and creamy Banana Pudding topped with a dollop of whipped cream and seasonal cobbler, made fresh daily.
Watch mouthwatering candy being made at Old Mill Candy Kitchen and then fill up a bag to take home
A favorite sweet stop of locals and visitors alike is the Old Mill Candy Kitchen. You'll be hooked the second you open the door and take in the sweet sugary aromas that fill the air. Grab a bag to fill with your favorite flavors of taffy, as well as licorice chews, rock candies, pecan logs, caramellows, bear paws and more.
Pick up a box of the most delicious cupcakes around at Gigi's Cupcakes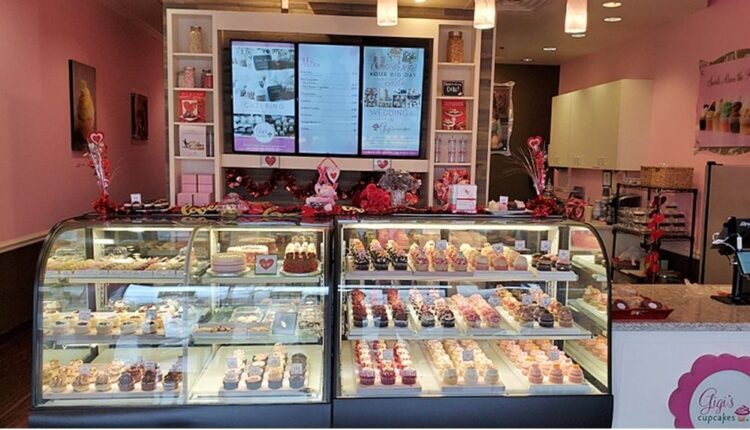 Gigi's Cupcakes offers one of the best selections of cupcakes in the Smoky Mountains. Beautifully decorated and piled high with icing, you'll find options like chocolate chip cookie dough, lemon crumble, strawberry shortcake, wedding cake and more to choose from. They also offer other sweet treats such as cookies, brownies and macaroons.
From homemade candies, chocolate and fudge to mouthwatering breads, pies and cakes, you'll find  sweet treats waiting around every corner. Make your next vacation even sweeter with a stop at these Pigeon Forge sweet shops!
You May Also Like:
Best Ice Cream Shops in Pigeon Forge
The Best Kid-Friendly Restaurants in Pigeon Forge
Pigeon Forge Restaurants You Must Visit