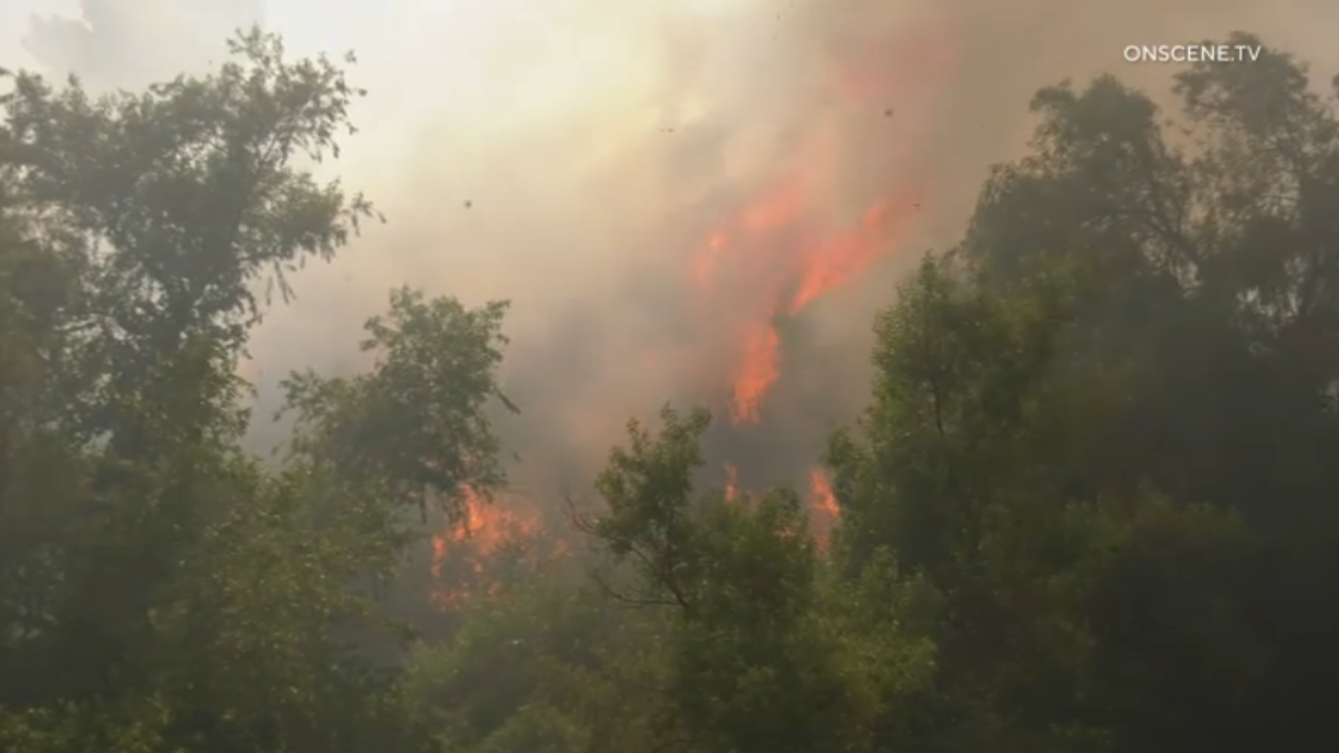 An approximately 40 acre fire in Riverside County has prompted evacuations on Saturday, Cal Fire said.
The fire was originally called the "Candle Fire" but then updated to the "Union Fire."
A mandatory evacuation has been issued for residents south of Limonite Avenue, north of Riverview Drive, east of Juan Diaz Avenue and west of Maverick Lane.
A reception and care center is opened at Patriot High School located at 4355 Camino Real in Riverside, Cal Fire said.