A collaboration between a Dutch Van Gogh Museum and Pokémon seemed like a lovely, if unlikely, crossover. Pikachu depicted as if painted by the Post-Impressionist artist—what's not to love? Well, as is so often the case, the answer is: other people. Scalpers have descended upon the Amsterdam exhibit and are ruining it for everyone else.
New Pokémon Scarlet And Violet Trailer Features Hot Profs, 4-Player Co-Op, And Lechonk, The Hero We Deserve
The exhibit, created to celebrate the 50th anniversary of Holland's Van Gogh Museum, opened today, September 28, and as spotted by Serebii's Joe Merrick, is already being spoiled by the number of people trying to buy up every item of merchandise.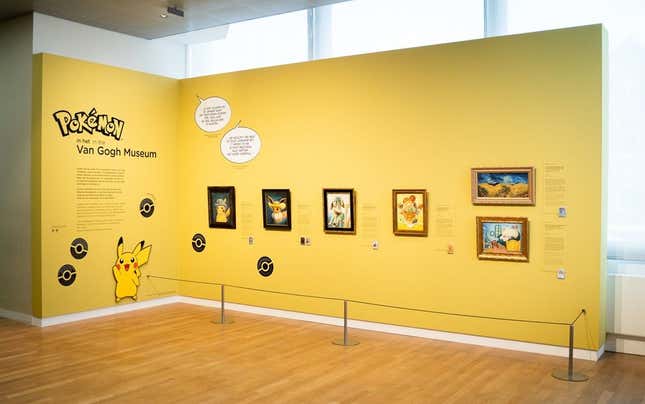 Video footage of the opening day shows the museum's gift shop being overrun by alleged scalpers, large, noisy crowds pushing and shoving to grab as much of the store's merch as they can, along with an exclusive trading card, presumably for the lucrative resale market.
"I saw so many wanting to go over in the first few days just to get any card and merch to resell," says Merrick on X, above another person's video of the mayhem. "This is not an acceptable practice," he continues. "If you do that, shame on you."
Absolutely anything associated with Pokémon is inevitably subject to similar efforts from those looking to make a tidy profit on limited edition merchandize. (Just yesterday we reported that $120 Pokémon-themed skateboards are being resold for $20,000.) But a museum dedicated to a 170-year-old artist is certainly one of the most unlikely locations for such antics.
And if there were any doubt, just look at eBay, where you can pick up a tote bag from the event for $50, or the Pikachu TCG card for around $700.
Accompanying the exhibition, the Pokémon Center online store was to be selling "Pokémon x Van Gogh Museum" merch, including bags, card sleeves, figures, puzzles and so on. However, at the time of writing, the links to that section of the site are no longer working. We've contacted The Pokémon Company to ask what's happening there.
The exhibit itself—running from now until Jan 7, 2024—consists of six new paintings depicting pocket monsters in the style of van Gogh, of which the following reinterpretation of 1888's The Bedroom is wonderful beyond all reason.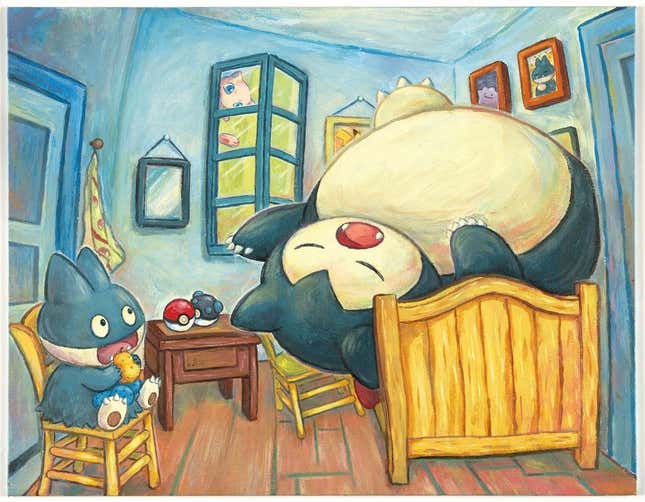 Oh, and check out the Sunflora Sunflowers!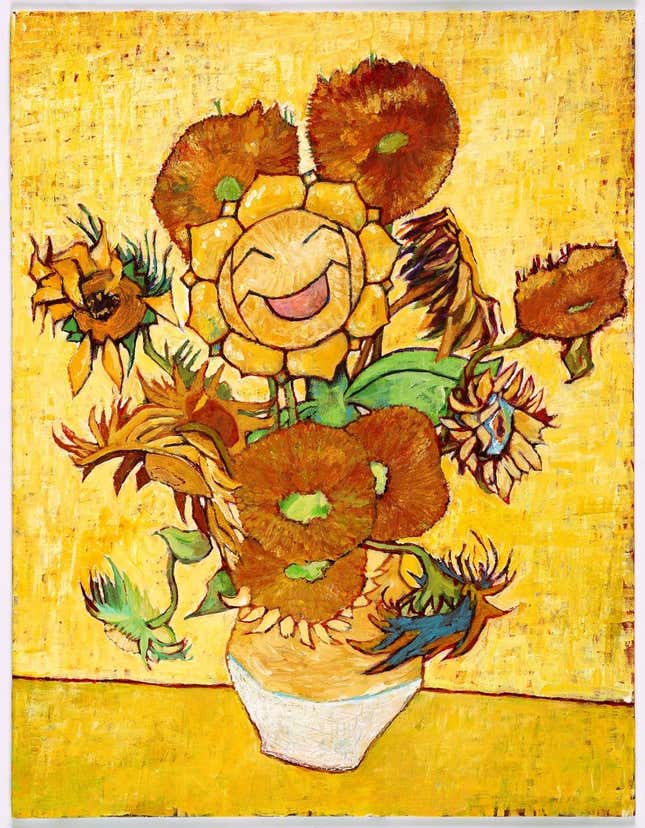 In other news, you're almost certainly pronouncing "van Gogh" incorrectly, and you need to stop it.
.