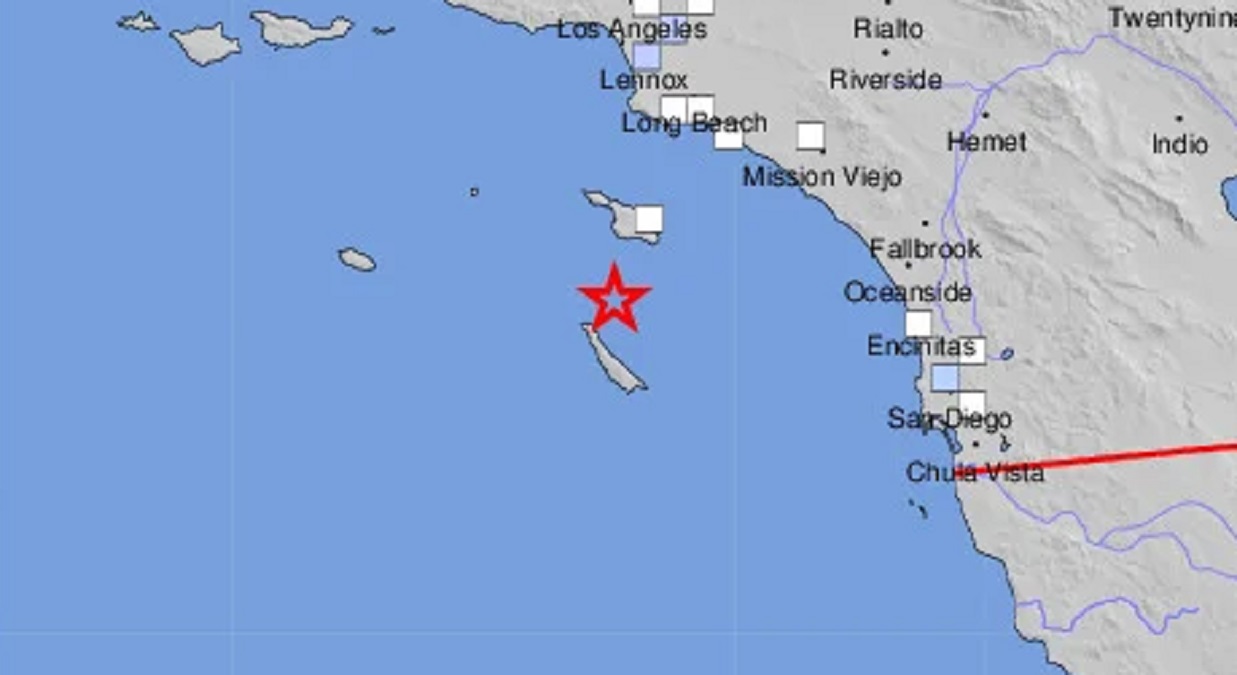 A 'non-earthquake event' triggered a report of a magnitude-4.0 earthquake Friday morning off the coast of Southern California, the USGS said.
The earthquake report issued before 10 a.m. indicated the quake was centered in the the ocean about 18 miles southwest of Avalon on Catalina Island, according to the U.S. Geological Survey. People also reported shaking on the USGS Did You Feel It page.
The USGS later tweeted that the earthquake detection system was triggered by something else.
"ShakeAlert detected a non-earthquake event which triggered our system," the USGS said in a tweet. "Fortunately, no public alerts were sent out. This is a bit of a first time for us because these events happen so rarely. Apologies for any confusion from our previous tweets. The #ShakeAlert team is now making improvements based what we learned from this event."
Details about what triggered the system were not immediately available. Human activities, like mining and construction blasts, can sometimes create seismic waves large enough to be detected by the USGS national seismic network. 
The reported earthquake was later deleted from the USGS map of recent earthquakes and Did You Feel It? page, where people reported light shaking in Long Beach, Irvine and other locations.
Santa Catalina Island, one of the Channel Islands off the California coast, is located southwest of Los Angeles. The towns of Two Harbors and Avalon are located on the island.