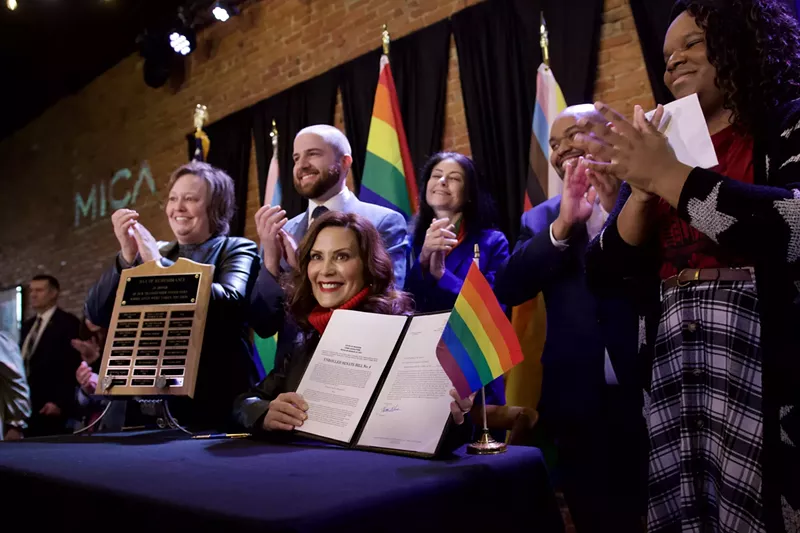 For nearly four decades, Republicans controlled the state Legislature and killed every progressive bill that was introduced.
Now Democrats have a majority in the state House and Senate, and they are wasting no time pressing forward with their new political power.
Since January, when Democrats took control of both chambers for the first time in 38 years, lawmakers have introduced or passed bills intended to protect LGBTQ people, labor unions, and abortion rights, enact gun control measures, and abolish life sentences for juveniles.
On Wednesday, Democrats in the state House voted to repeal a so-called right-to-work law that weakened labor unions, expanded background checks for gun purchases, and expanded the state's civil rights act to protect LGBTQ people.
On the same day, the state Senate voted to repeal a decades-old abortion ban that is still on the books.
Then on Thursday, the state Senate passed a package of bills that would require safe firearms storage and background checks for gun purchases, as well as enable courts to temporarily seize guns from people deemed a danger to themselves or others.
Also on Thursday, Gov. Gretchen Whitmer, a Democrat, signed a bill expanding the Elliott-Larsen Civil Rights Act to ban discrimination based on sexual orientation, gender identity, and gender expression.
It was a big week of celebrations for activists.
Dylan Morris, a senior at Oxford High School, where four students were killed in a mass shooting in November 2021, said the gun safety bills will save lives.
"After the shooting at my high school, students and parents begged the politicians in Lansing to act, but they refused," Morris, co-founded and executive director of the organization No Future Without Today, said in a statement Thursday. "Today is different. Today is historic. Our Senators worked hand-in-hand with students and advocates to pass these bills that will save countless lives."
LGBTQ activists applauded the expansion of the civil rights act.
"This bill being signed into law is a beacon of hope and sends a powerful message of acceptance to LGBTQ people across the nation," Troy Stevenson, director of state advocacy campaigns for The Trevor Project, a nonprofit that focuses on suicide prevention for LGBTQ youth. "We applaud the elected leaders, advocates, and Governor Whitmer for making this a reality, and affirming the dignity and rights of LGBTQ Michiganders by codifying these protections into law."
Coming soon: Metro Times Daily newsletter. We'll send you a handful of interesting Detroit stories every morning. Subscribe now to not miss a thing.
Follow us: Google News | NewsBreak | Reddit | Instagram | Facebook | Twitter