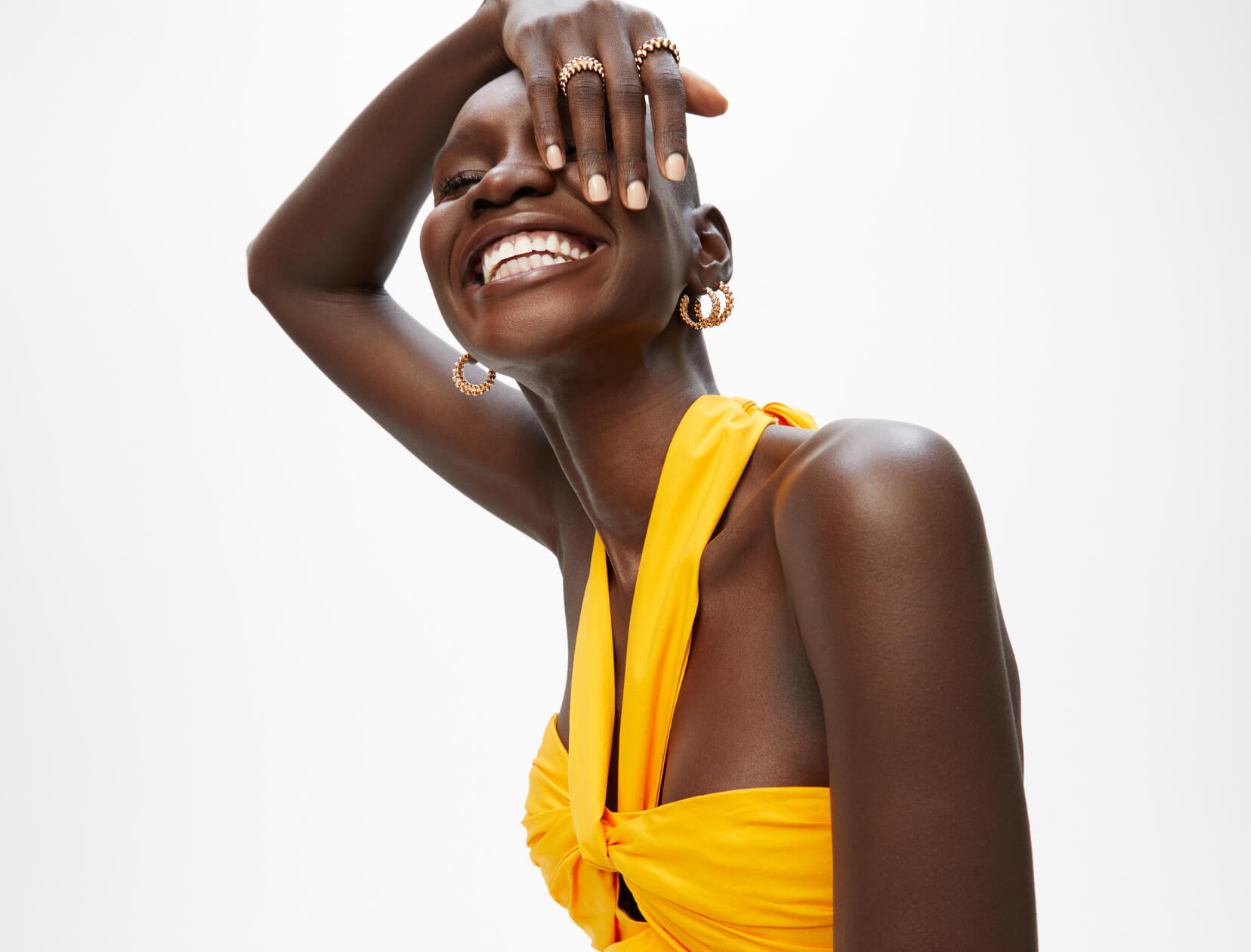 Maximalism for Minimalists
Created with Cartier
Perhaps counterintuitively, maximalism doesn't always mean you have to do the most. For us, it's about finding specific opportunities to go all out while remaining true to our personal style. A few ideas to use as a springboard: Play with proportion. Dabble in color if you typically don't. Or pile on the subversive spikes of the new double-row Clash de Cartier collection (that pink gold: so, so pretty).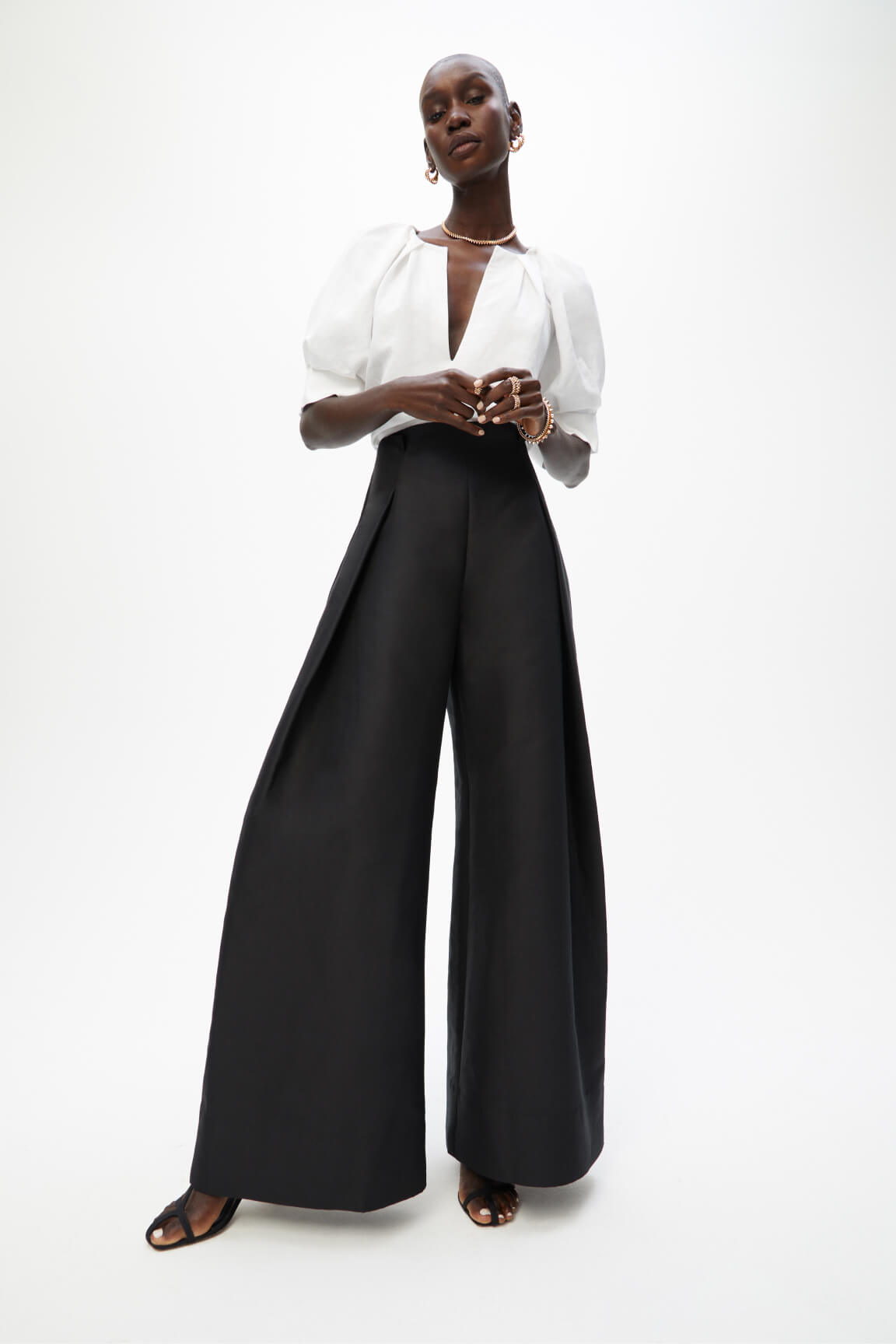 G. LABEL MARIANNE PUFF-SLEEVE TOP, goop, $415; ST. AGNI TROUSERS, goop, $541; CLASH EARRINGS, Cartier, $7,250; CLASH DIAMOND EARRINGS, Cartier, $14,500; CLASH NECKLACE, Cartier, $19,100; CLASH RINGS, Cartier, $2,240, $3,250, and $4,000; CLASH BRACELETS, Cartier, $7,000 and $21,500; NEOUS SANDALS, Neous, $650
Elevate your ear game with multiple hoops (the spikier, the better) in the same lobe.
With its punk studs and bold onyx beads, this striking bangle lends some edge to an elegant all-white look.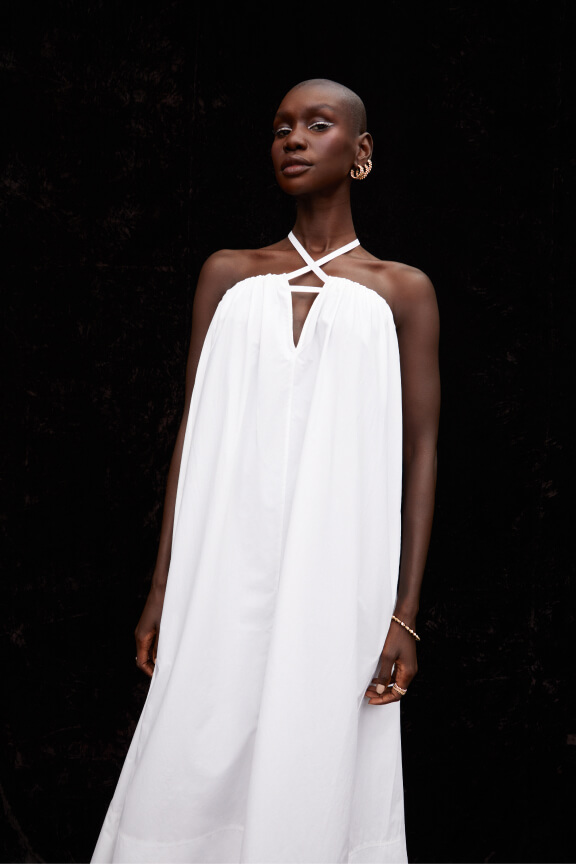 Sometimes it's the simple things—a streamlined gown, a genuine smile—that have the greatest impact.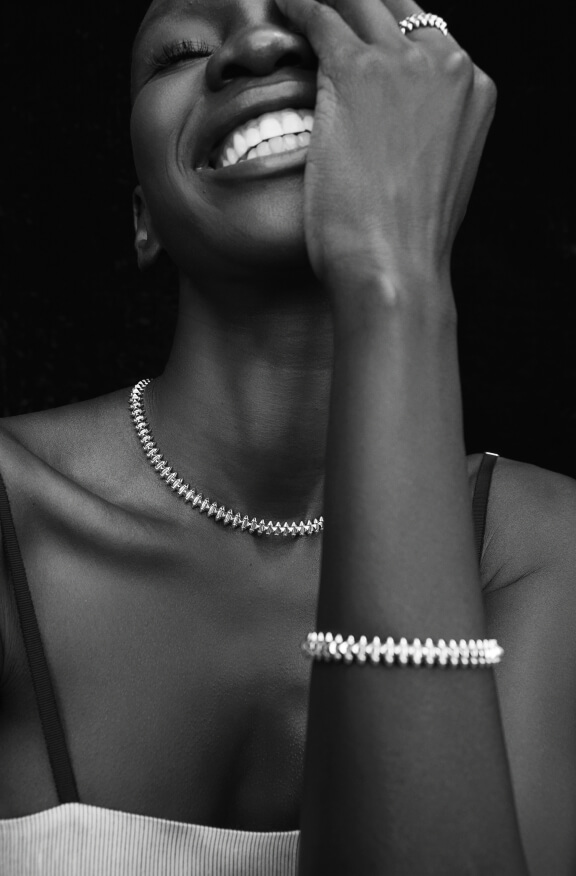 Set against bare skin or a beautifully gathered neckline, the warm pink of the gold is stops-you-in-your-tracks stunning.