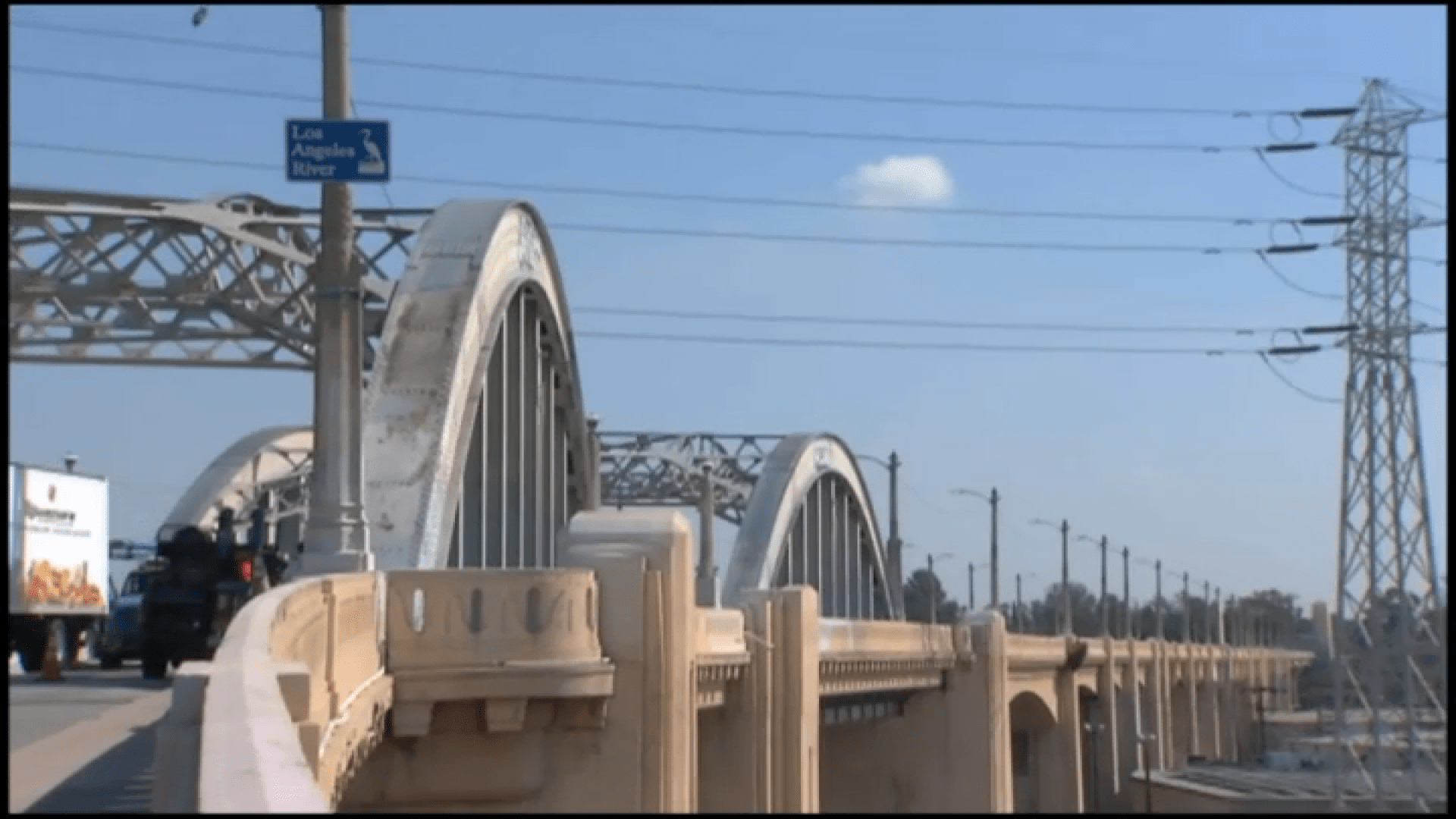 The new 6th Street Viaduct bridge is opening to the public after more than six years of construction, for a two-day celebration on Saturday, July 9 and Sunday, July 10.
The original viaduct was first built in 1932 and was featured in several iconic films such as "Grease," "Terminator 2: Judgment Day" and "Drive."
The $588 million revamp project is the largest bridge project in the history of Los Angeles, and will connect commuters from Boyle Heights to downtown LA's Arts District.
Prior to the celebration, LA city leaders including Mayor Eric Garcetti will gather on the bridge on Friday to celebrate the project's completion.
The Los Angeles community is invited to come out on Saturday for the grand opening to enjoy live music and see what will be known as the "Bridge of the Ribbon of Light" before it officially opens to traffic.
On Sunday, the viaduct will open to bikes and pedestrians at 11 a.m., and will close at 4 p.m., before opening to cars at 7 p.m.