Attending St. Bernard Catholic Grade School in Breda, Jill Tiefethaler enjoyed glimpses of the bigger world out there by exploring the pages of National Geographic magazines in the school's library.
This month, she marks completion of her first year as CEO of the National Geographic Society, whose mission, Tiefenthaler says, is to "use the power of science, exploration, education and storytelling to illuminate and protect the wonder of our world."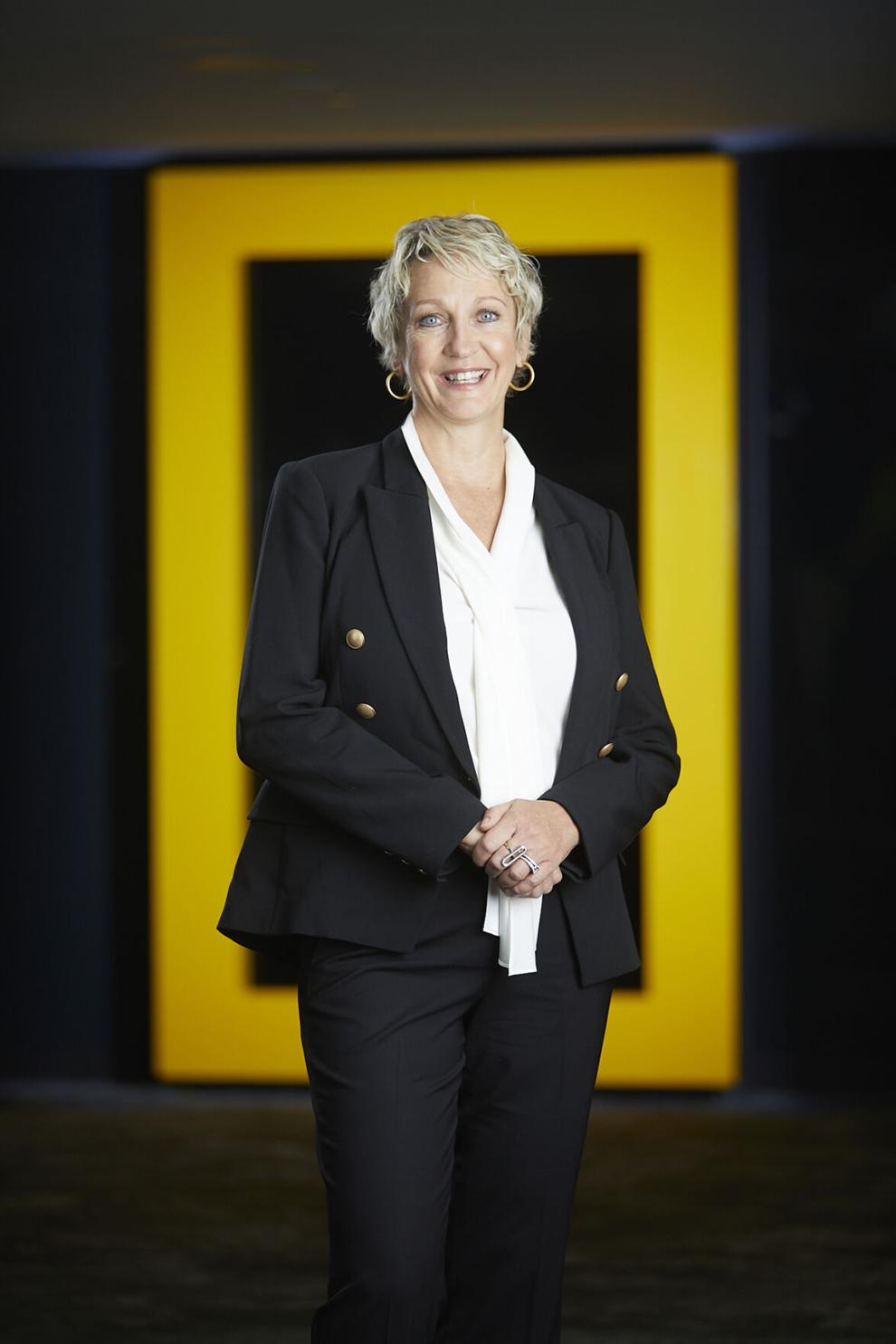 Tiefenthaler, a 1983 Kuemper Catholic High School graduate, came to National Geographic Society, headquartered in Washington, D.C., after serving nine years as president of Colorado College in Colorado Springs.
Tiefenthaler has made history in her career, becoming the first woman to fill those roles at National Geographic Society and Colorado College, respectively.
She credits much of her success to the work ethic she gained growing up as the second-oldest of four children of Alan and Marlene Tiefenthaler, helping with the family's farm and Snappy Popcorn operation. The Tiefenthalers are now in their third generation owning the popcorn business.
Following, in question-and-answer format through email exchanges, Tiefethaler details growing up in Breda and her education and career paths.
Q: Who are your parents? What are their careers?
A: My parents are Alan and Marlene Tiefenthaler, who live in Breda. For much of my childhood, my parents ran a traditional farm, growing corn and soybeans and raising hogs and cattle. When I was in junior high, my dad joined my grandfather in the popcorn business. My dad is still in the popcorn business today, alongside my younger brother, Jon. Snappy Popcorn has now been in the family for three generations.
I grew up in a very close-knit community of about 500 people. I was fortunate to be surrounded by a large and loving extended family. My parents worked as a team on the farm, and I worked in many different roles both on the farm and at our popcorn business. I also spent a lot of time with my brother and two sisters. Plus, my extended family was always nearby. My grandparents on my mother's side (Ray and Doreen Polking) lived on a farm across the road, and my grandparents on my father's side (Art and Lorna Tiefenthaler) lived about a mile away in town.
Q: How many brothers and sisters are in your family?
A: I am the second of four children. My sister Gina Tiefenthaler was the oldest. She sadly died last December due to complications from COVID-19. My younger sister, Jennifer Maystad, lives in New Orleans, Louisiana, with her husband and two daughters.
My brother, Jon, is carrying our family's popcorn legacy forward. He is a third-generation popcorn farmer who still runs the family business today in Breda, where he lives with his wife and two sons.
Q: After graduation from Kuemper (1983), what undergraduate and graduate degrees did you receive?
A: I earned my bachelor of arts in economics from Saint Mary's College in Notre Dame, Indiana, in 1987. I received my master of arts in economics from Duke University in Durham, North Carolina, in 1989. I then earned my Ph.D. in economics from Duke University in 1991.
Q: What were your career plans when you went off to college?
A: When I went off to college at Saint Mary's, I had aspirations of becoming a banker. However, when I started my first semester, I took an economics course and absolutely fell in love with it. I knew immediately that I wanted to live the life of the mind and be an academic. I earned my degree in economics (with minors in math and women's studies), met some of my first great mentors, and then I went on to Duke University to pursue my master's and doctorate degrees in economics.
Q: What was your road to becoming president of Colorado College?
A: I did not originally plan for leadership roles. At the beginning of my career, I saw myself as a teacher, an economist and a scholar. My path to becoming president of a top liberal arts college and CEO of a global nonprofit organization is one that evolved over time. When I reflect on my journey, my path was always grounded in the pursuit of positive change and taking bold risks. As a leader, I believe you have to be willing to explore and pursue new paths, no matter how daunting they may seem at the outset.
When I went to Duke University to pursue my master's and doctorate in economics, I learned pretty quickly that my path was unusual. I was one of only two women in my class, and that trend continued in many roles I had.
I began my career as an economics professor at Colgate University (Hamilton, New York). I loved teaching economics and spent the next decade doing just that. During that time, I began to take on new roles and marked a new path in my own leadership journey. At Colgate, I was the first woman tenured in the economics department and the first woman to serve as Economics Department chair. I went on to become the associate dean of faculty and a full-time administrator.
I soon became very interested in higher-education administration, and when an opportunity emerged to become provost at Wake Forest University (Winston-Salem, North Carolina), I went for it. This gave me broad and deep experience in managing a university. The key leadership skills and lessons I learned along the way culminated in becoming president of Colorado College (Colorado Springs). I loved my job at CC. I thought I had reached the "summit" of my own leadership journey and had intended to stay in academia for the remainder of my career. However, after nine years, another incredible opportunity arose at the National Geographic Society. I knew I had to explore it.
Q: Tell us a little bit about Colorado College. What things would impress us?
A: Colorado College is a private, four-year liberal arts college in beautiful Colorado Springs. Following are a couple of interesting facts:
— The college was founded in 1874, so it's older than the state of Colorado.
— It is the only institution of its kind in the Rocky Mountains region.
— It is consistently ranked among the top liberal arts colleges in the nation and is highly selective (the admission rate is under 15 percent).
— Colorado College is best known for its innovative block plan, which offers a new perspective on core classes and standard curriculum in higher education. Students take one class at a time, which allows for more flexibility, focus and deep learning. One block, which is 3½ weeks, is equivalent to a one-semester course at another school. There are 32 blocks of classes total for an average four-year degree.
— CC students are scholars, poets, inventors, musicians and performers. They hail from every state in the nation and more than 25 countries. They come from a wide range of ethnic, religious and socioeconomic backgrounds. Much like the pioneering individuals who formed Colorado Springs, the students are independent-minded adventurers who love a challenge.
Q: What attracted you to wanting to lead an entire college?
A: I love teaching. Guiding young people is incredibly meaningful to me. Also, I've always felt a drive to have an impact, which led me to take on all sorts of "extracurriculars." For instance, when I was at Colgate University, I directed the Upstate Institute to build collaborations between Colgate and its surrounding communities.
The same spirit of community, impact, exploration and public service drew me to Colorado College. When I visited, my husband said, "You're crazy if you don't take this job." We both agreed it was the right next step. Even while I was president at CC, I continued to teach one class a year so I could continue to engage with students in the classroom.
Q: What were your main responsibilities as Colorado College president?
A: I spent nine years as president of Colorado College, and in my role, I sought to engage, collaborate with, lead and inspire an incredible variety of constituents to further the mission of the institution. I wore many hats:
— As chief executive officer, I worked with the Board of Trustees to set the strategic vision for the college, communicated the vision to all internal and external constituencies, and secured the needed resources to accomplish the strategic goals.
— As administrative head of the college, I had general authority over and supervised the operations of all departments of the college, with all VPs and academic leadership reporting to me.
— As the college's main spokesperson, I attended and spoke at hundreds of campus events and public appearances every year. They ranged from welcoming nationally known speakers and prospective students to chairing monthly faculty meetings, attending student sporting events, and theater performances and art exhibitions.
— I also traveled extensively for fundraising, alumni engagements, speaking engagements, and participation in the college's associations and partnership meetings (for example, consortium meetings and athletic conference meetings).
— My day-to-day included lots of meetings (including brainstorming and decision-making) with faculty, students and direct reports.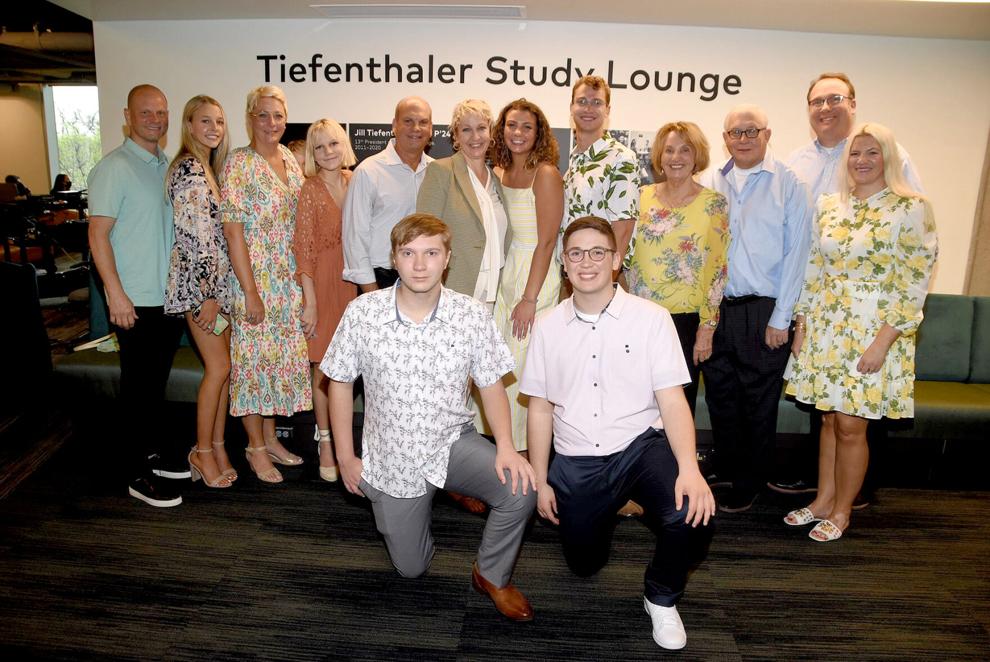 Q: What was most rewarding about your education career? What were your biggest accomplishments?
A: The students. It's why I loved leading at colleges and universities throughout my career. It is incredibly meaningful to guide and shape talented young people at the most transformative period of their lives. To this day, many students still reach out for advice and guidance, which I'm thrilled to provide.
I'm also proud of what I accomplished at Colorado College. I helped to mark several new milestones that nurtured academic excellence, fostered transformative learning experiences and provided new pathways for young people to pursue their dreams.
During my presidency at CC, I helped set a new direction for the school, developed and implemented a comprehensive strategic plan that expanded and cultivated an engaged, globally connected academic community, and executed the most-ambitious fundraising campaign in the college's history. I developed a campus master plan; fundraised for and oversaw the construction of multiple new facilities, including a fitness center, as well as the renovation and expansion of the largest net-zero academic library in the country. I also executed an alliance to make the world-class Colorado Springs Fine Arts Center part of the college and led CC's efforts to achieve carbon neutrality. Equally important, I also drove significant increases in diversity among the faculty and student body. I led the campus community in an external review of racism at the college that resulted in an anti-racism implementation plan.
Q: From Colorado College president to National Geographic Society CEO, that looks like a dramatic career change. How did that happen? Why did you want to make the change?
A: There are actually quite a few similarities between Colorado College and the National Geographic Society. Throughout my career, I have pursued organizations that shared my values: a commitment to mission, excellence, community, boldness, transformative education, and dedication to advancing meaningful change and significant impact. The National Geographic Society has been grounded in these values throughout its 133-year history.
One of the reasons I was so excited to join the National Geographic community was because of its commitment to celebrating and amplifying the voices of explorers and changemakers — from up-and-coming youth to seasoned luminaries — who are dedicated to real change for our planet and its people.
Much to my excitement, I learned that the skills I'd acquired throughout my time in academia were valuable and transferable. My role is complex and interesting and, much like the environment at colleges and universities, the Society inspires curiosity. It's one of the reasons the National Geographic Society is unlike any other organization: It's able to harness the power of science, storytelling and education to illuminate and protect the wonder of our world. It was an opportunity I couldn't pass up.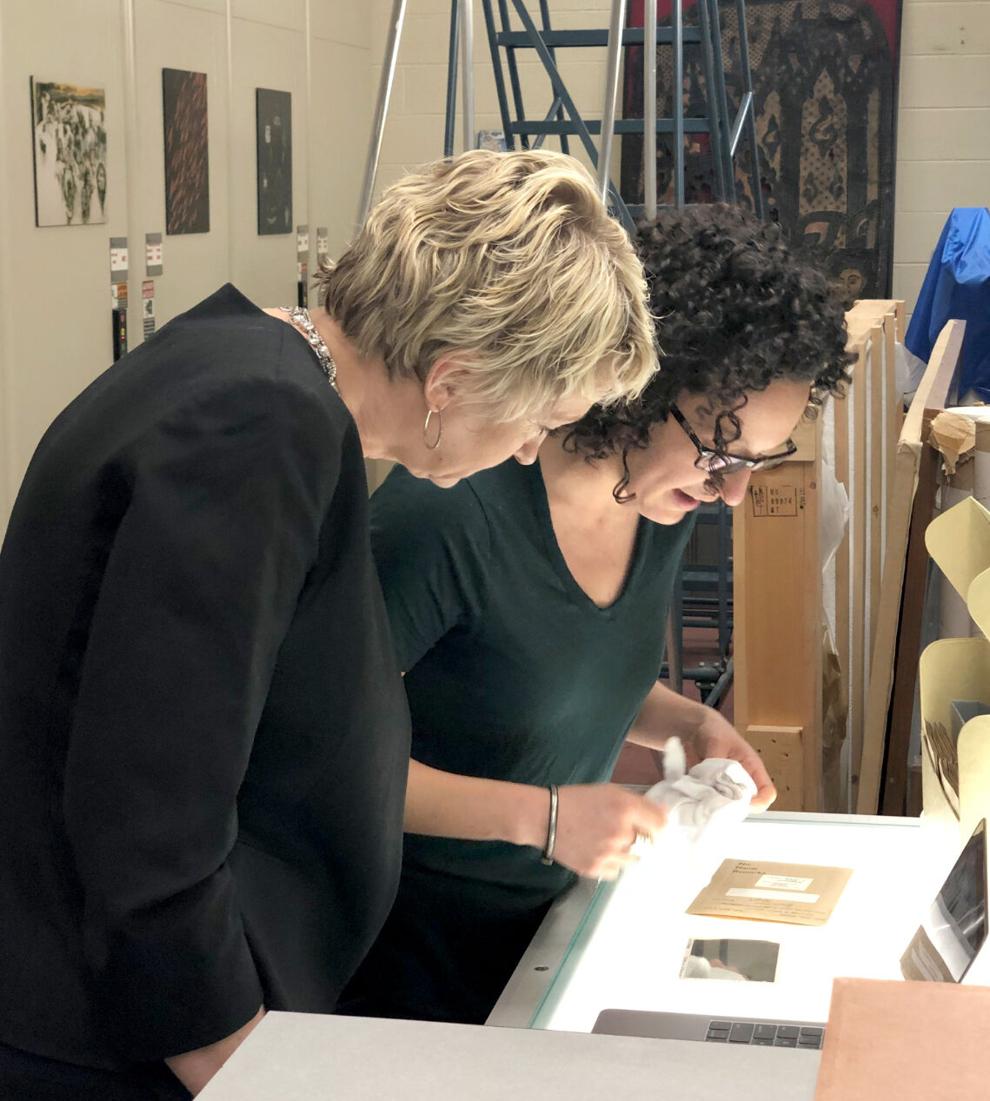 Q: What are your main duties as National Geographic Society CEO?
A: I feel fortunate to have one of the most incredible jobs in the world. Similar to Colorado College, as chief executive officer of the National Geographic Society, I work with the board of trustees to set the strategic vision for the organization, communicate the vision to all internal and external constituencies, and secure the needed resources to accomplish the strategic goals.
Administratively, I oversee the development and implementation of the Society's mission-driven work and programmatic agenda to realize our mission of illuminating and protecting the wonder of our world. I also lead our global community of explorers — scientists, innovators, conservationists, educators and storytellers — who bring our mission to life.
Additionally, I sit on the National Geographic Society's board of trustees as well as the board of National Geographic Partners (a joint venture between The Walt Disney Company and the National Geographic Society).
Q: What is the mission of the National Geographic Society?
A: The National Geographic Society's mission is to use the power of science, exploration, education and storytelling to illuminate and protect the wonder of our world.
As a global nonprofit organization, our mission and impact come to life by identifying and investing in the best and brightest explorers around the world who are dedicated to driving new knowledge, advancing solutions and inspiring positive change. To date, we've awarded more than 14,000 grants to explorers for their work across all seven continents.
To name a few examples, many of our explorers work to end wildlife trafficking and protect species at risk. They investigate our ancient past and the roots of humanity. They help safeguard fragile ecosystems for future generations, and they document some of the greatest stories of our time. They also equip young people with critical-thinking skills to analyze and investigate real-world challenges, which in turn empowers the next generation of National Geographic explorers, leaders and solution seekers.
Q: What are examples of this mission coming to life?
A: There are so many examples of the Society's work that embody our mission.
A great example of our impact is our Pristine Seas project, led by Dr. Enric Sala, National Geographic explorer in residence and executive director of Pristine Seas. He launched the Pristine Seas project to survey, document and protect the last wild places in the ocean. Over the course of 12 years, Enric and his team of scientists, filmmakers and policy experts have helped inspire the creation of 23 marine reserves, the "national parks" of the sea, which safeguard pristine waters and the rich diversity of marine life that lives there. They range from the kelp forests at the tip of Tierra del Fuego to the humpback whales off the waters of Gabon. Collectively, these reserves cover more than 2.3 million square miles — more than twice the size of India. Enric and a team use a model that combines intrepid exploration, scientific research and powerful storytelling to drive transformative change for our planet. Pristine Seas has since become the most-successful ocean conservation effort in the National Geographic Society's history.
Another example is National Geographic Explorer Dr. Paula Kahumbu, who has devoted her career to protecting elephants worldwide from environmental changes and poachers. She is the CEO of WildlifeDirect, an organization that helps conservationists directly report and publish their findings online. She also leads the Hands Off Our Elephants campaign with Her Excellency Margaret Kenyatta, the first lady of the Republic of Kenya. The campaign is widely recognized for its successes in advocacy and the engagement of people in Kenya to support the protection of elephants. She received a special commendation from the United Nations for her critical role in creating awareness and mobilizing action around the crisis facing elephants in Kenya. In 2015, she received the presidential award and title of Order of the Grand Warrior. In June 2021, Paula was awarded the Rolex National Geographic Explorer of the Year for her commitment to preserving wildlife and habitat in Kenya and beyond.
Q: What are some of the biggest challenges for National Geographic to accomplish its mission?
A: When I joined the Society last year, I made a commitment to advance the organization's work around diversity, equity and inclusion. This commitment was grounded in our core values: We believe we can achieve our mission to illuminate and protect the wonder of our world only when people of every race, identity, experience and ability have a role in our work.
My appointment as the first woman to serve as CEO in the Society's history is an indicator of where we're headed — and that's toward a more-inclusive organization. Although we have much more work to do, we have made strides to achieve and maintain equity. Today, nearly half of our explorers are women, and 65 percent have conducted fieldwork in their home countries. We've accelerated efforts to identify, support and elevate the work and voices of explorers who are Black, Indigenous and People of Color. We strive to foster a culture where everyone benefits from equal opportunity, mutual respect and a sense of belonging at National Geographic.
Q: How has the coronavirus pandemic affected the National Geographic Society and your own work?
Like most offices, our staff transitioned to working remotely, and a number of our explorers were grounded due to travel restrictions. To support our global community during this challenging time, we launched emergency funds totaling more than $2.5 million for explorers, educators and storytellers on the frontlines of the pandemic.
We launched the COVID-19 Remote Learning Emergency Fund for Educators during a time of immense disruption in classrooms. Grant opportunities were available for K-12 educators who were designing innovative resources to help other educators teach in remote or hybrid-learning environments. Our education team also developed rich and engaging educational content for students, educators and families on our free resource library. During the pandemic, the site was visited by more than 34 million people.
We also launched the COVID-19 Emergency Fund for Journalists to support storytellers (including journalists, photographers, etc.) who wished to document the pandemic in their communities around the world. One poignant example is photographer Joshua Irwandi. While shadowing hospital workers in Indonesia, he captured a haunting image of a suspected COVID-19 victim's body wrapped in plastic. The image circulated around the globe and underscored the devastating human cost of the pandemic. Last month, we learned Joshua was a finalist for the Pulitzer Prize for his image, which also appeared in National Geographic magazine.
We made other adjustments, too. For the health and safety of our global community, we transitioned our signature events to completely virtual venues. This included our Storytellers Summit in January and Explorers Festival in June. While thousands of attendees watched separately around the globe, we were still able to provide a uniquely National Geographic experience that cultivated community and connection. During this year's Explorers Festival, explorers from nearly 90 countries joined our virtual venue — the highest in the history of the event.
Q: Have you been a longtime National Geographic magazine reader and TV channel fan?
A: Absolutely! When I was a little girl growing up in Iowa, without many opportunities to see the world, I got to explore through the pages of National Geographic magazine. I remember flipping through the magazine at our little library in my grade school in Breda.
Today, one of the most-fulfilling parts of my role is to hear others' personal stories and connections to National Geographic. I believe our shared experiences capture the magic of the National Geographic Society: We are an organization with a long legacy of exploration and adventure, driven by a mission to change the world for the better.
Q: What things from growing up here may have prepared you for your career roles?
Hard work. My childhood instilled an incredible work ethic, which I proudly carry with me today. I also deeply value the sense of community that comes with growing up in a small town. From going to school and church to socializing with the same group of people year after year, I got so much support from the people around me. Our community celebrated each other's triumphs and shared each other's grief. I often describe growing up in my community as "a big hug." And there's no doubt that my appreciation for the importance of building community is something that makes me who I am today.
It's another reason I'm excited to be part of National Geographic. Even though most of my time at National Geographic has been in a remote environment (staff have worked remotely for the last 16 months), the National Geographic community has welcomed me with open arms. It's been uplifting and energizing to get to know the many members of our community, hear their stories and figure out the best way we can work together in support of our mission.
Q: Do you get to visit home often?
A: Yes, I get home a few times a year. We always spend some time in Breda as well as Lake Okoboji. Both of my children have lived in Breda for summers, during their high school years, to work on the farm and the popcorn business. I am committed to instilling the same values of hard work and community in them that have served me so well.
Q: Who are your husband and children?
A: My husband is Kevin Rask, and we've been married 30 years. He's originally from Ohio, and we met when we were both in graduate school at Duke. Kevin also has a Ph.D. in economics and has spent his career as an economics professor and researcher.
I have two children, my daughter, Olivia, and my son, Owen.
Olivia just graduated from Colorado College, part of the Class of 2021, and I am enormously proud of her. It was amazing to have been part of her experience, and that of her roommates and friends when I was president of Colorado College. I was the commencement speaker at her graduation in May, which was a true honor and meaningful on so many levels, not the least of which because Olivia was part of the graduating class. She said my speech didn't embarrass her too much, so I consider that a victory!
Owen will be a sophomore at Colorado College this fall — and we are equally proud of him. He is following in his parents' footsteps and planning to major in economics and is considering an academic career. Owen loves theater and music (he plays several instruments and sings).
Q: Where do you live now? Where had you lived when you were Colorado College president?
A: During my tenure as president of Colorado College, my family and I lived in the president's residence on campus, which is just north of downtown Colorado Springs. That was our home for nine years before moving to Washington, D.C., to assume my role at the National Geographic Society.
Q: What are your hobbies? How do you spend time away from work?
A: I love to hike. We have a home in the mountains in Colorado, and we get there whenever we can to enjoy the outdoors. I also love to read novels, put together 1,000-piece puzzles, and stream British crime series.
Q: Feel free to mention anything else you believe would be of interest.
A: I am thrilled to share that we recently finalized the Society's new strategic plan, NG Next: Legendary Legacy. Boundless Future.
For the better part of a year, the Society was hard at work planning for our future. The process began shortly after I arrived, in August 2020, when I kicked off an organization-wide listening tour. The learnings from my listening tour developed into a collaborative and inclusive strategic-planning process, involving more than 400 people across our global community — staff, explorers, trustees, partners, donors and more. Collectively, we developed the Society's strategic plan. I am enormously proud of what we accomplished. NG Next is something that will shape and guide the National Geographic Society for many years to come.