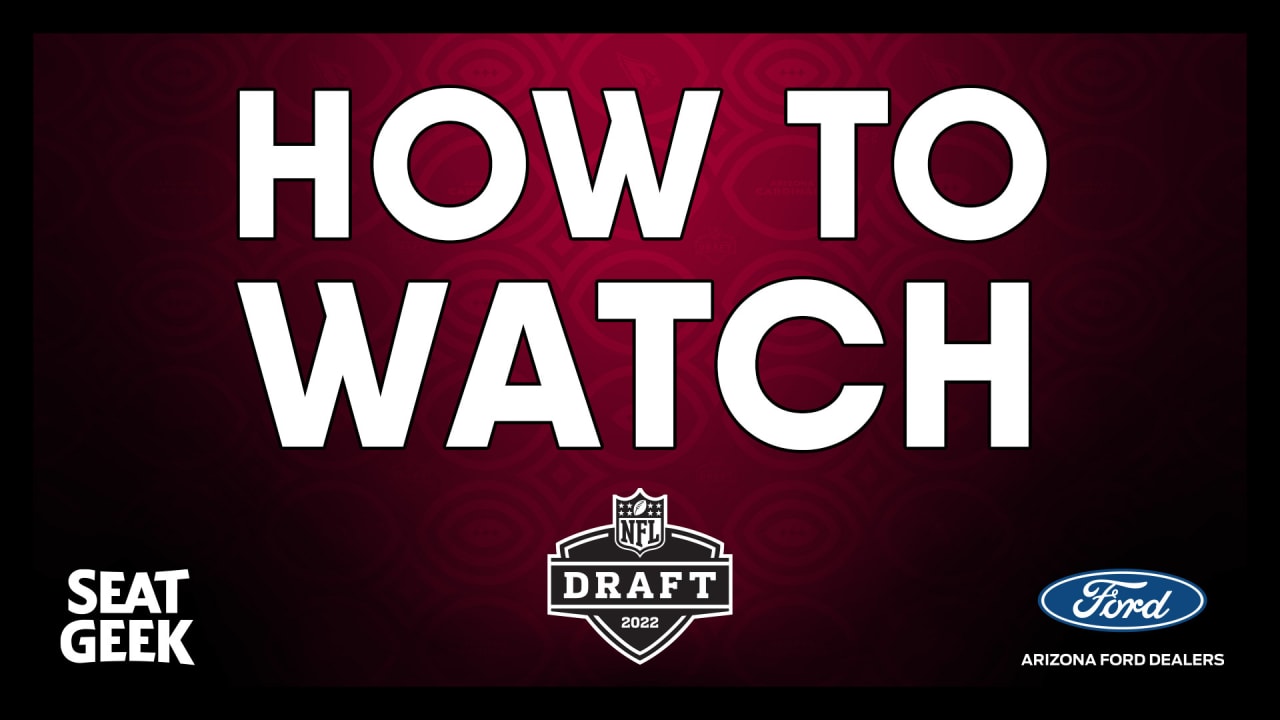 WATCH ON TV
Thursday, April 28: Round 1 begins at 5 p.m. Arizona time
Friday, April 29: Rounds 2-3 begins at 4 p.m. Arizona time
Saturday, April 30: Rounds 4-7 begins at 9 a.m. Arizona time
WATCH ON MOBILE
CARDINALS SELECTIONS
Round 1 (No. 23)
Round 2 (No. 55)
Round 3 (No. 87)
Round 6 (No. 201)
Round 6 (No. 215)
Round 7 (No. 244)
Round 7 (No. 256)
Round 7 (No. 257)
CARDINALS DRAFT PROGRAMMING
The Cardinals will produce a live digital special – Cardinals Draft Cen­tral, presented by SeatGeek and Arizona Ford Dealers – each day of the draft.
The streaming will begin when the Cardinals are on the clock with their first-round selection. The team will also produce episodes on days two and three of the draft, with times to be announced.
Hosted by Cardinals reporters Dani Sureck and Craig Grialou, each program will include 30-60 minute live shows and feature special guests from the team after the picks are made.