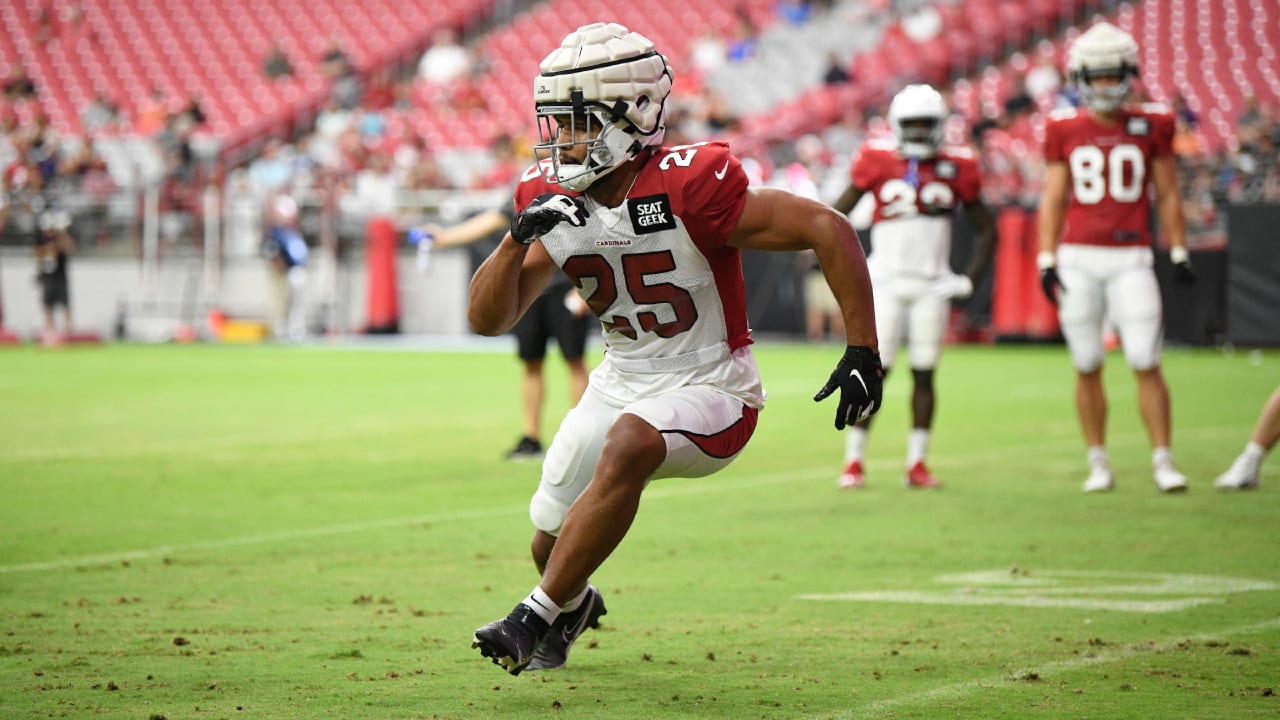 Zaven Collins wants defensive coordinator Vance Joseph to know one thing: he's ready to contribute more.
The 2021 first-round pick was supposed to do so last year, but it didn't happen. The inside linebacker will try again, and the pressure to produce only increases again.
"It just comes with the territory," Collins said with a laugh.
Collins was drafted to replace veteran Jordan Hicks as the starter immediately, but coaches soon learned he wasn't quite ready. He struggled to process information quickly and seemed indecisive in decision-making.
That's changed, according to fellow linebacker Isaiah Simmons, after what had happened in offseason work and camp so far.
"He's not thinking as much and knows what to do," Simmons said. "He has really matured and taken ownership of the defense."
The most defensive snaps Collins received last season was in Week 11 against Carolina and Week 17 against Dallas, finishing the year with a solid 69.3 Pro Football Focus grade.
Overall, though, his rookie year became a learning experience. He had just 20 percent of defensive snaps while most of his usage came on special teams. In 17 games, Collins had just 25 tackles and three pass deflections.
Hicks still helped Collins throughout the season, giving him advice whenever possible. With Hicks now in Minnesota, the team signed linebacker Nick Vigil as the replacement veteran this offseason.