Learn How To Create A Diverse And Inclusive Company Culture
It's no longer enough to include a brief D&I snippet in your employee manual or to host a yearly refresher course. Diversity and inclusion must be ingrained in your company culture in order for employees to feel respected, understood, and valued. This eBook focuses on driving diversity and inclusion in your organization. You'll also read about D&I successes in the real world and best practices you can implement for your own teams.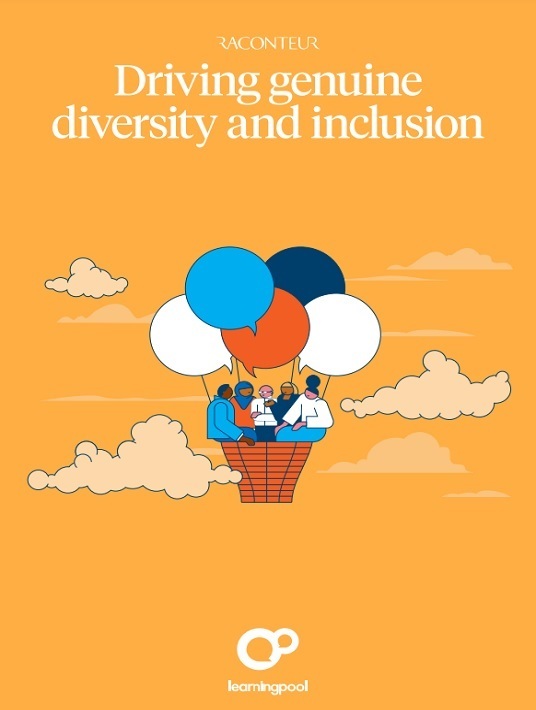 eBook Release
Driving Genuine Diversity And Inclusion
As diversity and inclusion (D&I) come into ever-sharper focus, an inclusive workforce is no longer an optional nice-to-have, but integral to an organization's survival.
Why Driving Diversity And Inclusion Is A Must For Every Organization
On the surface, diversity and inclusion initiatives help you attract talent, retain top performers, and check compliance boxes. However, genuine D&I goes much deeper than that. Employees who are part of inclusive organizations feel like their opinions and ideas matter. They know that their backgrounds, cultural beliefs, etc., are respected, instead of these things standing in the way of their career growth. For example, an employee who hails from a certain part of the globe has the same opportunities as their coworkers. As a result, organizations that implement diversity and inclusion programs are able to make the most of their internal talent and recruit new team members who bring unique skills and experiences to the table.
About This eBook
Who's responsible for D&I initiatives? How can you avoid bias and create a collaborative culture? Here's a brief glimpse of what you'll find inside this guide:
Why non-inclusive companies fail
Q&A: The problem with unconscious bias training
How inclusive are businesses really?
How to make your employees feel heard
Why inclusion initiatives shouldn't sit with HR
Five companies getting D&I right
Conclusion
Download the eBook Driving Genuine Diversity And Inclusion by Learning Pool & Raconteur to discover the ins and outs of D&I and how to launch inclusion initiatives that make a difference.