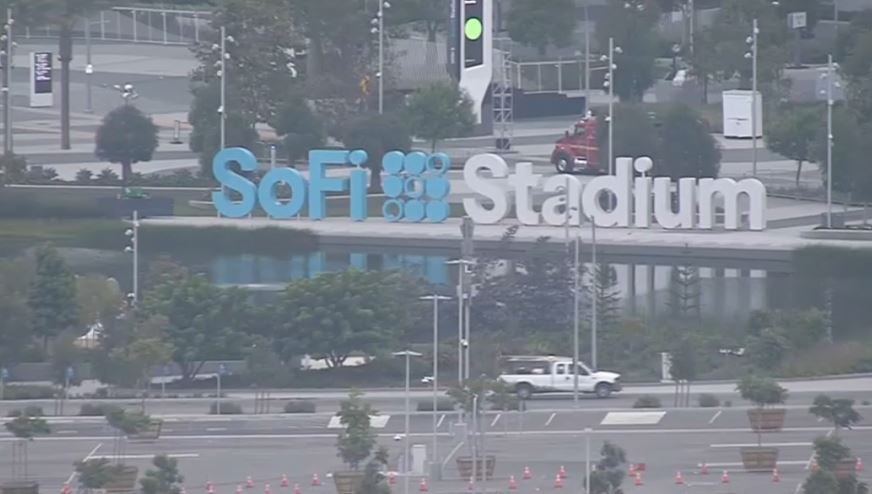 Authorities responded to SoFi Stadium in Inglewood Wednesday morning after a report that someone jumped in the property's artificial lake.
Firefighters were sent to the stadium shortly after 6 a.m., the Los Angeles County Fire Department reported. The Inglewood Police Department was assisting in the investigation.
Video showed fire trucks and firefighters on one side of the lake in front of the stadium.
No one has been located in the water, the county fire department said.