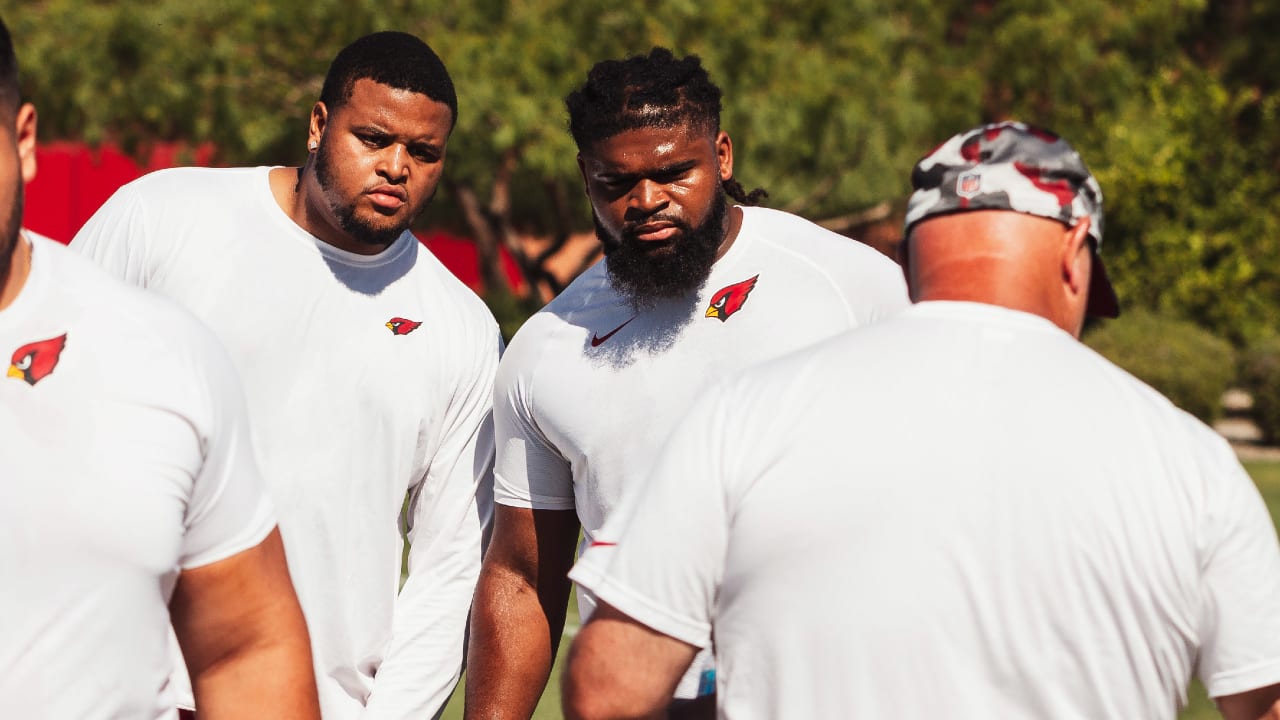 Lecitus Smith hadn't fully absorbed the fact he had just been a draft pick of the Arizona Cardinals before the team had selected Marquis Hayes one round later.
Smith, a guard out of Virginia Tech, took notice of Hayes, a guard out of Oklahoma.
"I'm like, 'OK, that's my competition,' " Smith recalled. "It was kind of going to be a little feud and we're going see each other but not really like each other. I thought it was going to be one of those relationships."
"It's definitely not that," he added.
The Cardinals have offensive linemen at the top of the depth chart, and right now, Smith and Hayes are not among them. They are sixth- and seventh-round picks, respectively, trying to fight their way on to a roster than could use an influx of young blood at the position and doing it together.
They are roommates at the hotel the team uses for the rookies before the season, spending hours studying the playbook together, or playing some video games, or just talking.
"He's a good roommate," Hayes said. "He's got a girlfriend so he's locked in with his girl, but when we study together, he's helpful."
The two briefly met at the Senior Bowl, playing on opposite teams. But now, Hayes said, "this is our class and we stick together."