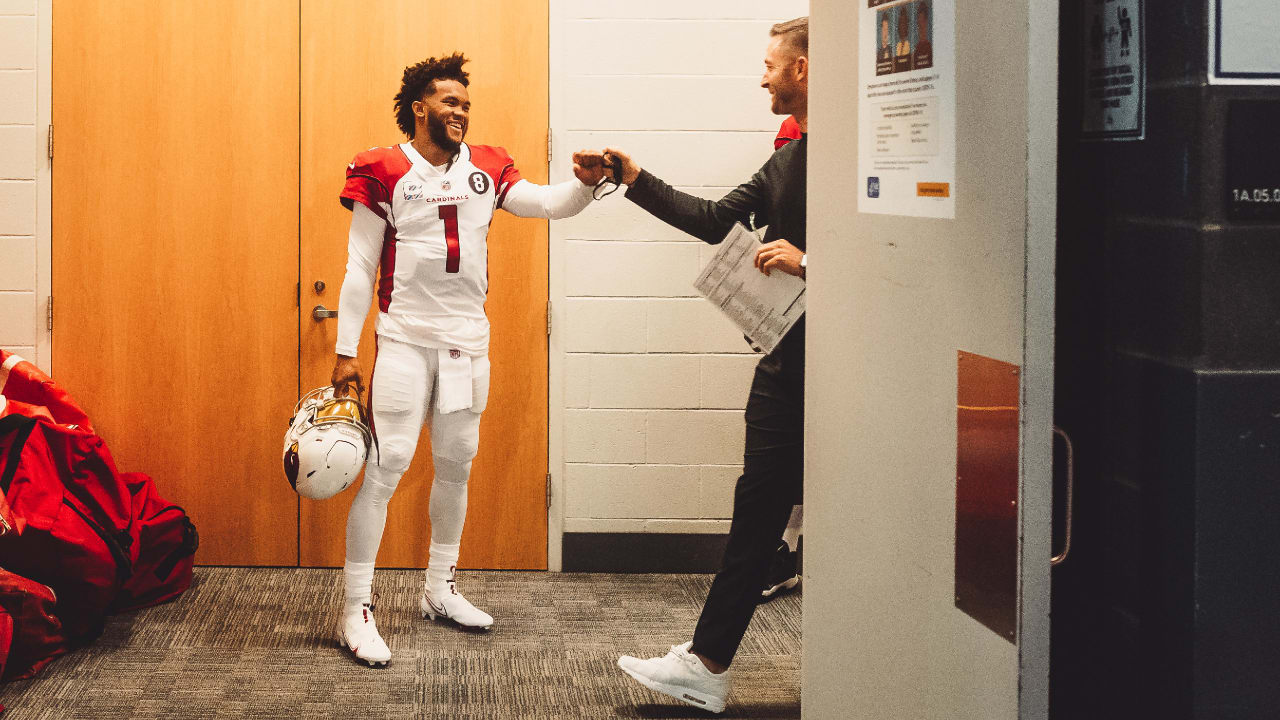 "Listen, I was a decent GM when Carson Palmer was our quarterback," Keim said. "When he retired, I wasn't very good. I am smart enough to know Kyler Murray makes me a better GM."
Murray even had a comment about staying in Arizona on Twitter in response to former Cardinal Patrick Peterson's comments Murray will want to leave. "I wanna win Super Bowls with the Cardinals. AZ is home," Murray tweeted.
Both Kingsbury and Keim have had recent conversations with Murray.
"We both understand to keep it on a professional level," Kingsbury said. "We just talk football. We talk how to get better schematically, x's and o's. He always wants to know about personnel, who we are trying to sign, who are we trying to draft, but it's all about football."
Kiem said he's had a conversation with Murray within the last week as the two discuss what the Cardinals might do in the draft.
Keim said Murray is a "football junkie" and the GM said he likes to hear from players like Murray, like DeAndre Hopkins, like Palmer back in the day to give him a different perspective than he or a scout might have.
"No reason I shouldn't pick their brain," Keim said, adding with a smile, "I won't tell you what his wish list is."
Player-wise, Murray's wishes are a secret. The desire for a new contract is not. But owner Michael Bidwill, on the most recent episode of Flight Plan, noted the team and Murray have stayed in constant contact despite the "noise."
"It's the business of the NFL," Kingsbury said. "It comes with the territory."