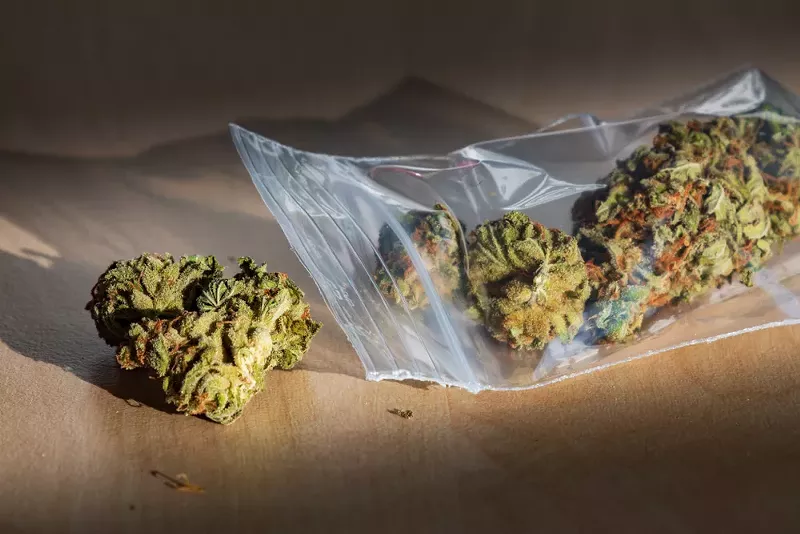 An alarming number of cannabis delivery drivers are getting assaulted in Michigan, state regulators warned.
In a six-week period between December and January, 13 delivery drivers were robbed, according to the Michigan Cannabis Regulatory Agency (CRA).
In some of the cases, armed robbers assaulted the drivers and stole their cars.
The robberies took place in Detroit, Ferndale, Hamtramck, Hazel Park, Utica, Ypsilanti, Ann Arbor, and Lansing.
Under administrative rules, licensees and applicants must notify the CRA and local law enforcement within 24 hours of a robbery.
The increase in robberies came at a time when dispensaries are reporting record sales.
In December, licensed cannabis sales hit a record $221.7 million in Michigan.
In November, the CRA warned about "a pattern" of break-ins at dispensaries in Allegan, Barry, Van Buren, Kalamazoo, Calhoun, Berrien, Cass, St. Joseph, and Branch counties. A majorities of the break-ins occurred when the businesses were closed, between midnight and 7 a.m.
Coming soon: Metro Times Daily newsletter. We'll send you a handful of interesting Detroit stories every morning. Subscribe now to not miss a thing.
Follow us: Google News | NewsBreak | Reddit | Instagram | Facebook | Twitter