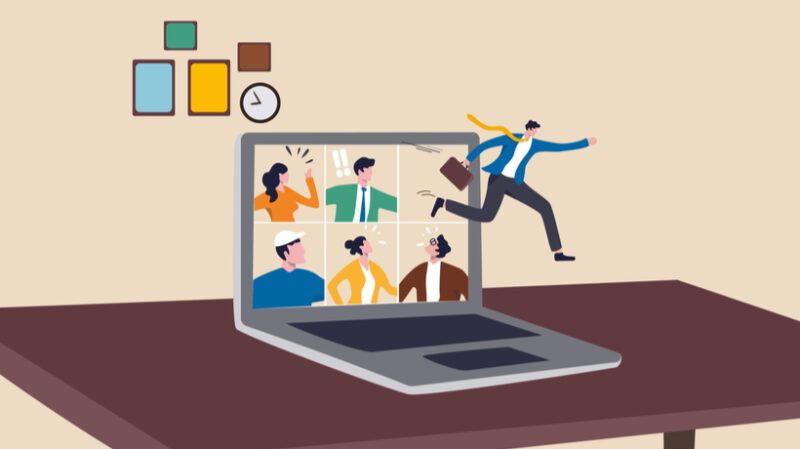 "Back To The Office" Winning Tactics Center On EX
As the pandemic begins to show signs of abating, organizations are formulating their "return to the office" strategies and sharing their policies. Some organizations like Google, Apple, and Twitter have announced their plans, and they all vary. For example, Apple is applying a gradual return to the office, starting with one day a week and gradually shifting to at least three days a week. Google requires returning to the office three days a week, offering options for employees to switch preferences or locations. Twitter allows employees to choose to work from wherever works best for them, forever. Specifically, Twitter CEO Parag Agrawal shared with employees that "wherever you feel most productive and creative is where you will work, including working from home full time forever."
Just as it was challenging to switch to working "fully virtually" a couple of years ago, it will be difficult for many employees to adjust to going back to the office even for a few days. Every change, especially to daily habits, brings trepidation and anxiety in varying degrees. Human resources and Learning and Development teams need to collaborate and ensure that the strategy makes sense for the organization and does not torpedo the employee experience (EX). This article offers five steps to ensure your "back to the office" strategy is meaningful, welcomed, and implemented by employees.
5 Steps To Ensure Your "Back To The Office" Strategy Works
1. Start Communicating Early
Even though COVID-19 waves have made the return to the office unpredictable, starting communication as early as possible is essential. People resist change when it is sprung on them and they feel cornered without any options. Start as early as possible. At about 10 or 12 weeks from your expected return date, start sharing broad messaging that the organization will need to start thinking about a return to the office and offer some scenarios of what such a return might look like.
2. Invite A Conversation To Co-Develop The "Back To The Office" Strategy
Next, invite employees to discuss their concerns, fears, and expectations. You can do this by conducting a short and informal survey and then following up with small group discussions. You can include a few meaningful questions in the survey to elicit authentic responses. In their MIT Sloan Management Review article, Liz Fosslien and Mollie West-Duffy recommend the following questions for your survey [1]:
How many days a week would you like to work in the office?
What will make the return to the office easier for you?
Are there any extenuating circumstances you're willing to share that might make a return to the office especially hard or scary for you?
What types of work would you prefer to do from the office—for example, large staff meetings, new team meetings, brainstorming sessions, etc.?
What types of work would you prefer to do from home?
Review, tabulate and study the results. What do the employees want? Most likely, your employees will be split across the spectrum, ranging from those opposed to any return to the office, to those who are neutral, and those who are excited to go back. Use the data to adapt your draft strategy and your messaging. Then, share the survey results, your take on the next steps, and invite a conversation with employees. You can do this in small meetings and by delegating the discussions to your business units and team leaders. The outcome of this conversation is a "back to the office" strategy that you co-develop with employees, and that they, overall, feel good about.
3. Test The Strategy
The next step is to implement this co-developed strategy. Because the employees were involved early in the development, they are more likely to embrace it. At this stage, it is essential to celebrate seeing each other again after more than two years and to highlight how important your people are in your organization. However, you must expect that many employees will likely experience some discomfort. As James R. Bailey and Scheherazade Rehman discuss in their Harvard Business Review article, understanding the dynamics and spectrum of varying resistance levels among employees will help you communicate better with each employee one-on-one in this stage [2]. Here, it is also essential to present the strategy not as if it is "set in stone" but rather as a test that you will iterate upon. This alleviates the stress of getting it right from the first.
4. Review Feedback Early And Often
Next, you will want to review input from the first couple of weeks of being back in the office. I suggest you take the pulse daily in those first few days, by asking supervisors to casually but authentically check on each team member. Checking the pulse daily for the first couple of weeks ensures that you are prepared in case something blows up and can react quickly to address it. Review the pulse check feedback against the initial survey results and small meeting conversations, and look for wide variations.
5. Adjust And Iterate
In this step, use the data from your feedback review to adjust the strategy and roll it out again. As research by McKinsey points out, it is critical to reiterate that the strategy is not a set of commandments but a living document that will be adjusted and rolled out as needed until employees feel comfortable with the new working rules. You may have to iterate the plan a few times until everyone feels comfortable. It is also important to demonstrate the value of working in person by celebrating the opportunity to be back together in real life with fun and inclusive celebrations. You can invite employees to share major updates from their lives and offer opportunities to enjoy spending time together, such as an office lunch.
Conclusion
While returning to the office will likely present some discomfort and anxiety to your employees, you can help make the process as easy as possible by following these steps. Starting early, engaging in a conversation, testing the plan, reviewing the results, and iterating will help you and your employees work together to tackle the challenge of returning to the office and focus on delivering value to the customer.
References:
[1] How to Prevent the Return to Offices From Being an Emotional Roller Coaster