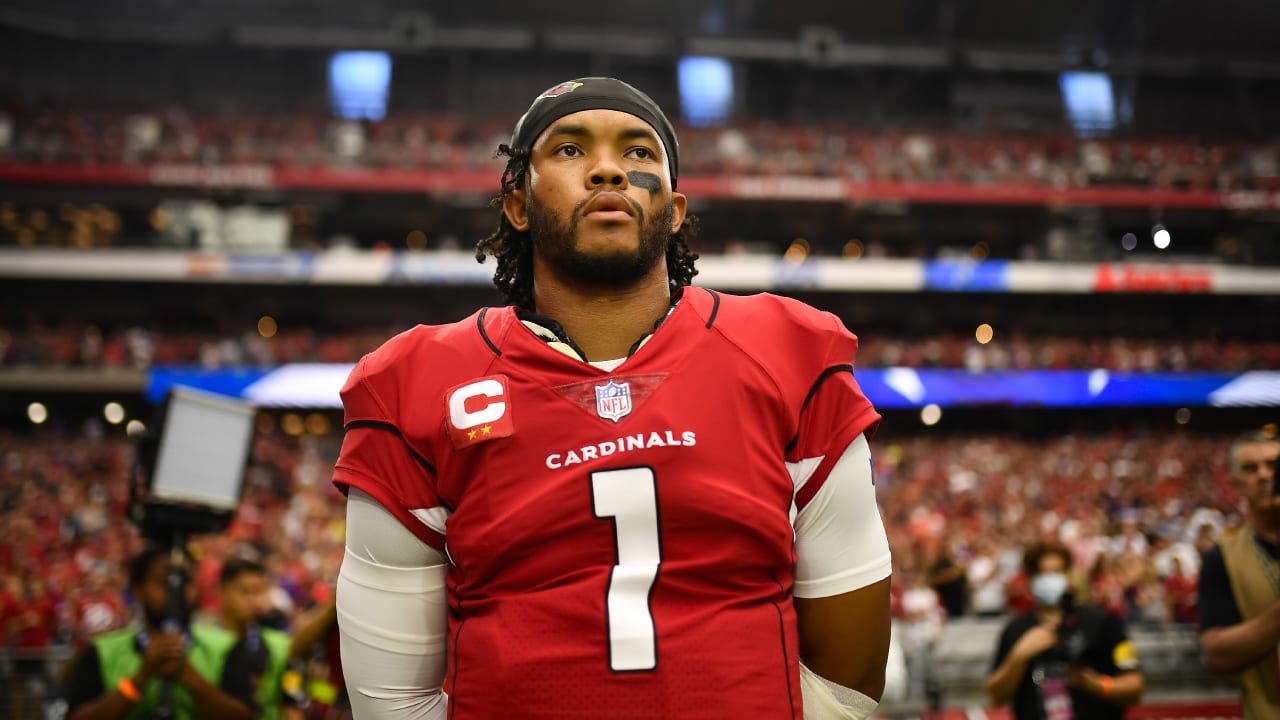 The deal for Kyler Murray has been agreed upon.
After an offseason of drama and speculation, the Cardinals and their quarterback came to terms on a new contract on Thursday, locking him up through 2028.
Financial parameters were not announced, but ESPN reported it contains $160 million guaranteed and an annual average of $46.1M.
Murray had been scheduled to make $5.3 million this season (with a salary cap number of $11.4M), and the Cardinals had already picked up his fifth-year option in 2023 that guaranteed a salary of $29.7M.
Murray had not been eligible for an extension until the day after the regular season ended in 2021, and soon after Murray's agent made it public the QB needed to get a new deal. Speculation had been that Murray might not attend training camp without a new deal, and coach Kliff Kingsbury had said he was "praying" a deal would be done before camp.
If the reported numbers are true, Murray's per year average just beats the new deal for Cleveland's Deshaun Watson, who is at $46M per season. It is second in the league to Green Bay's Aaron Rodgers, who is making $50.3M per season.
Watson, of course, had the entirety of his $230M deal guaranteed, a precedent other teams had little interest in. Murray's deal is short of that, but given that he will turn 25 Aug. 7, he has a good chance of playing out the deal and collecting all the money anyway.
Murray has not spoken to the media since March when he appeared at a personal charity event.
"I'm an Arizona Cardinal," Murray said then. "I've done nothing but give my all to the Cardinals and will continue to do that. I'm not really too worried about my future as a Cardinal."
After the Cardinals selected Murray with the first overall pick in the 2019 draft, he was named NFL Offensive Rookie of the Year and then made the Pro Bowl in each of his next two seasons. The Cardinals win total has improved from 5 to 8 to 11 and the franchise made the playoffs this past year for the first time since the 2015 season.
More to come on azcardinals.com.