Indian curries define comfort in the truest sense. No matter how many different cuisines we may have, we always find ourselves craving desi food after some time. The fact that there are so many different varieties of curries to choose from makes it even more exciting. While you can easily make them at home, we suggest you give yourself a break from cooking this time and order from Mithaas. From mouth-watering dal makhni to shahi paneer, matar paneer, and more, there's something to suit every taste palate. As the weekend is just around the corner, it's the perfect opportunity to indulge in these curries. What's more, if you use the NDTV Big Bonus App to order them, you receive gift coupons on your purchases and up to 10% in rewards on the app. Download the NDTV Big Bonus App from the App Store or Google Play, register on the app, and link your bank cards to earn these rewards. Don't worry, the process of linking your credit and debit cards is completely secure, allowing you to make the most of your order while earning simultaneously.
Also Read: Order 5 Mouth-Watering Indian Breads On NDTV Big Bonus App And Earn Exciting Rewards
Here Are 5 Indian Curries You Can Order From The NDTV Big Bonus App:
1. Shahi Paneer
Shahi paneer is one of the most indulgent vegetarian curries out there. Soft paneer cubes are cooked in a luscious tomato gravy, and the result is this creamy delight that tastes incredibly divine. Order it to enjoy for dinner and pair it with roti, steamed rice, or paratha.
2. Dal Makhni
Is there anyone who can ever say no to a bowl of dal makhni? We guess not! This mouth-watering dal is known for its rich and buttery flavour, which makes you fall in love with it at the first bite. It tastes so good that it leaves you craving more. It's perfect to enjoy over the weekend.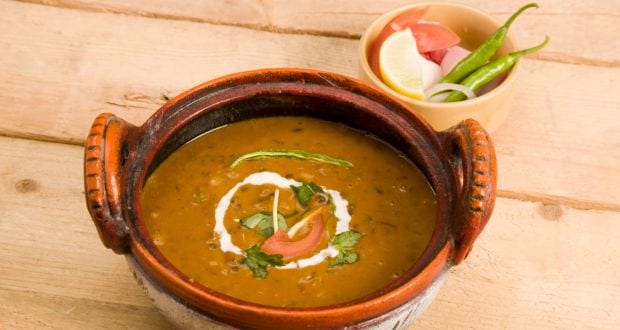 3. Paneer Lababdar
Want to have something even more indulgent than shahi paneer? Look no further than paneer lababdar. The addition of cashew paste to its gravy is what sets it apart from shahi paneer. This Indian curry offers the perfect blend of sweet and spicy flavours – all in one.
4. Dal Tadka
As the name suggests, this dal is topped with a tadka. The tadka is made with ghee or oil, and a mix of flavorful spices. It helps enhance the overall taste of dal and adds to its flavour. It is super comforting and makes a great meal with a bowl of steamed rice.
5. Matar Paneer
Matar paneer is another beloved paneer curry in India. Paneer is cooked along with matar (peas) in a masaledaar tomato gravy, which gives it a delightful aroma. Order now and enjoy it with your family this weekend.
Also Read: Enjoy Your Weekend With Delectable Paneer Snacks. Order On NDTV Big Bonus App And Save Big
Order these delectable curries from Mithaas and enjoy them with rice, roti, or naan. Download the NDTV Big Bonus App from the App Store or Google Play, register on the app, and link your bank cards to collect up to 10% in rewards and discount coupons while you shop after spending a minimum amount. Once you've linked your cards to the app, you will increase your vINR balance whenever you use the same cards. The rewards you get with NDTV Big Bonus are over and above any amount you receive from any credit card or bank rewards program. This vINR balance can be used to shop at any of the brands listed on the app.
Disclaimer: NDTV Is A Media Partner Providing Certain Promotional Services To Enigmatic Smile India Rewards Private Limited For Its Application.